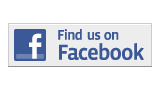 ---
Forum
Who Are You Really In Love With?
By Madari Pendas
madari.pendas001@mymdc.net
You walk into a bar and as you are making your rounds greeting and high fiving all of your friends, a stunning woman, whom we'll call Sarah, catches your eye. She has long blonde locks, emerald eyes with long eyelashes and a Beyonce-esque figure. You're instantly in love.
The beginning of any romance is always the best part. You think all the other person's quirks and mannerisms are adorable, you get excited when you see their name on your caller ID and, the best part, you haven't learned who they really are yet.
It used to be that the only thing you learned about a person after dating them was just how crazy they were. However, with the advent of high-end makeup and the many ways a person can alter their appearance, you may not know whom you're really falling in love with.
You begin dating Sarah, but the more time you spend together, the more you learn who Sarah really isn't. Her long blonde locks are the product of peroxide, bleach and hair extensions. The beautiful emerald eyes you loved staring into are cheap contact lenses, the eyelashes are from an old Halloween costume and the perfect figure you fantasized about was just a testament to how well girdles and Spanx work.
When your entire girlfriend can be purchased at CVS, the issue is no longer about superficiality, but about hiding our identities under layers of foundation and rouge.
However, beauty isn't the only thing that can be faked.
You continue dating Sarah because she's extremely intelligent and bright. But you eventually realize that Sarah has been using her iPhone to Google interesting conversation topics, plagiarizing quotes from her professors and using a thesaurus application to sound more like Frasier.
So whom are you really in love with? It's not the makeup, because you don't walk into a department store and propose to a tube of mascara. And it's not the insight or knowledge they give, because you don't try to start a family with an encyclopedia.
So whom are we really in love with?
The answer: We're not in love with anyone. We're in love with the illusion of what a person is supposed to be.
More Forum Articles
---