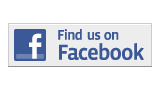 ---
News
Early Bird Classes On School Menu
By Karla Barrios
maria.barrios011@mymdc.net
School or sleep?
That is the question some Miami Dade College students at Hialeah and InterAmerican campuses find themselves asking.
While the rest of Miami is asleep, a number of students are hitting the books at 6 a.m.—coffee in one hand, and a pen in the other.
"Some students, due to family or work responsibilities, need to take classes very early in the morning," said College Provost Rolando Montoya.
The program, which started a year ago, has allowed students to continue their education by sacrificing a few hours of sleep.
The new curriculum was designed after the demand for more courses emerged as well as the need for earlier classes.
"What we need is a diverse and flexible class schedule that allows students to take classes at the most convenient times for them," Montoya said. "I think that it is very appropriate to offer multiple options to students and to maximize facility usage."
MDC currently offers 26 early bird courses, accommodating more than 17,000 students a year.
Twenty-five of the classes are offered at Hialeah Campus, human growth and development and psychology among them.
One early math course is available at InterAmerican.
As demand increases, InterAmerican Campus hopes to add more classes, according to Lourdes Perez, the campus Dean of Students.
"Students like the early classes because it allows them to go to work after class," she said.
Secured parking and quiet halls are some advantages of attending the early classes. Smaller class sizes are also a plus.
According to Montoya, other students choose to take the early classes simply because they prefer learning in the morning.
"Some people are very alert in the morning and prefer to engage in intellectual activities as early in the day as possible," he said.
Other colleges and universities throughout the state have also added the early bird special to their menu of classes. Florida International University and Broward College are among those  offering 6 a.m. and 6:30 a.m. classes to their students.
For more information call Hialeah Campus at (305) 237-8700 or the InterAmerican Campus at (305) 237-6000.
More News Articles
---