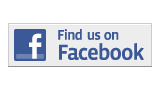 ---
News
From Sea to See: Widow Continues Husband's Legacy
By Amanda Rodriguez
amanda.rodriguez020@mymdc.net
Lydia Wallace wants to keep her husband's dream alive.
Bob Wallace, an adjunct professor at Miami Dade College's School of Justice at North Campus, died on Feb. 25. Chemotherapy side effects took their toll on him after he received treatment for colon cancer. He was 79.
In honor of Wallace, Lydia has started a scholarship  program for students who are passionate about marine and wildlife conservation—just as her husband was.
"Bob was a lecturer, author, army veteran, black belt, journalist, explorer, natural science photographer, self-defense expert and diver," Lydia said. "I want to continue his legacy."
The Bob Wallace Memorial Scholarship will award $250 twice a year to a student who demonstrates commitment to preservation.
Students who qualify for the the scholarship must have volunteered to rescue stray animals, clean up the Everglades "or simply promote the wellness and preservation of nature itself," Lydia said.
Applicants will need to write an essay explaining what they have done to better the earth's wildlife.
Wallace, dubbed "nature boy" since he was a kid, dedicated 50 years to his passion. He explored the waters of South Africa, South America and the Caribbean to document and research unknown wildlife.
During his tenure, Wallace photographed all types of animals and discovered sea sponges and corals hidden in the dark seas. He also explored blue holes, a subterranean lake, deep ocean caves and areas such as the Eleuthera Wall in Bahamian waters—at a depth of 2,000 feet.
Wallace's most memorable saying was: "From Sea to See."
His articles and photos have appeared in National Geographic, Rolling Stone, Tropic Magazine, Newsweek, Sea Frontiers and several others.
He also wrote several children's book such as The Adventures of Ichi the Baby Deer and Cry of the Cheetah. Wallace was  also also awarded a Florida Publishers Association President's Book Award for best children's fiction.
Wallace was actively involved in animal rescue of both wild and domestic animals. He took care of a lion cub, four raccoons, two possums, dogs, a deer and a pot-bellied pig.
"Bob always believed that animals should not be sold but cared for," Lydia said. "I will continue to do all that Bob wasn't able to finish."
Madie Russo, a retired coordinator and instructor at MDC, said she was friends with Wallace for 15 years. She recited a poem she wrote titled "My Hero" at his funeral.
"He is my hero," Russo said. "A hero is someone who continues to pursue against all odds, and that's what he did. He has done so many things at his age that most people at 50 would stop and retire. He never stopped. He had too many things on his bucket list."
Wallace was a man of great faith, his wife said. He believed that St. Jude Thaddeus was always watching over him during his adventures.
Lydia said that, before he died, Wallace told her "not to worry."
"He blessed me with 20 years of happy marriage filled with a lot of adventures and friends," Lydia said. "He was a good friend to me, and that's why I fell in love with him. I hope this scholarship will encourage students and help them pursue their dreams. I know that's what Bob would have wanted."
For more information on The Bob Wallace Memorial Scholarship, contact Lydia Wallace at
Please include the subject line: RE: Oceanographic Research Institute.
More News Articles
---