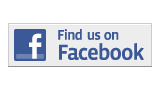 ---
News
More Than $20,000 Raised For Congo
By Melissa Adan
Melissa.adan001@mymdc.net
H.E.R Concert for Congo from The Reporter on Vimeo.
Twenty thousand dollars was no challenge for Miami Dade College students who hosted a benefit concert for rape victims in the Democratic Republic of Congo.
"I think we have raised over $20,000 easily, but I don't want to speculate," said Stuart Williams, the founding adviser of Students Aiding International Development organization.
On March 30, S.A.I.D. hosted the H.E.R. Concert for Congo to "Heal, Empower and Rebuild" the lives of rape victims and their families in Congo. They worked alongside the global non-profit organization HEAL Africa.
Held at Kendall Campus' Fred Shaw Plaza, the event had a turnout of hundreds of attendees.
"The turnout was awesome," said Emily Dominguez, S.A.I.D. president at Kendall Campus. "You know, there could have been five people there and I still would've been excited because it's five more people who care."
Headlining the event was recent addition to Pharell's record label, Miamian Cris Cab, 19.
"I love coming to Miami Dade College. I have a lot of friends who come here," Cab said. "It was great to be here and help out with a good charity for the women of Congo."
The night included performances by the Jacob Jeffries Band. Its members said they often devote their time to charities such as the Make A Wish Foundation, Musicians On Call, Amnesty International and the Humane Society.
Several other Kendall Campus student organizations joined S.A.I.D. in the initiative: Phi Theta Kappa Honor Society, Student Government Association, the Campus Activities Board as well as others.
Food and music kept the crowd entertained, and Henna tattoo booths a dunk tank were also part of the festivities.
"Josh and Ivan [the students in charge of the dunk tank] were funnier than carnival clowns," said Beatriz Benitez, S.A.I.D. secretary at Kendall Campus. "They would take turns in getting dunked to raise money. In dunking alone we raised over $150."
The H.E.R. Concert is the third fundraiser organized by S.A.I.D., which also created the All-Nighter for Haiti initiative in 2009, a project aimed to build a sustainable tilapia farm in Haiti. Both events raised more than $20,000.
"We are hardly educated about Africa and we're just a plane ride away and have no idea what's going on, " Dominguez said. "I knew this was going to be much more than a concert―this is an awareness-building campaign."
A year after their fundraising debut, S.A.I.D. currently has more than 100 club members.
"It always amazes me... the power of our students," Williams said. "I'm proud of them, so much so that it keeps me optimistic about the future that we will have human beings who want to dedicate all or part of their being toward the betterment of others."
For more information, contact:
H.E.R. Concert for Congo
More News Articles
---