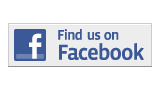 ---
News
Sharks Lose Alvarez For Year
By Richard Gomez
richard.gomez006@mymdc.net
The Miami Dade College baseball team will play the rest of the season without their most consistent infielder, Antonio Alvarez, after he underwent surgery to remove blood clots between his clavicle and ribs.
Alvarez said he felt discomfort in his right shoulder for weeks, but "didn't think much of it."
Then on March 21, during the Sharks' 6-3 win over Broward College, his arm began to swell.
"Before and during the game I noticed that from the elbow up my arm was swelling," said Alvarez, a sophomore. "At first I thought I might have just torn a muscle, so I just played through it."
The 20-year-old, who plays shortstop and second base, captured the attention of his teammates and coaches when he arrived at practice with his arm swollen the day after the game. Alvarez was sent to the hospital immediately.
"He just came into practice with a swollen arm, while me and some players were at the [batting] cages," designated hitter Kevin Manzano said.
The situation left many worried, especially family members.
"We were very very nervous at the time, being we had no idea how severe the situation was," Antonio's father, Jose Alvarez, said. "As soon as he left the field, I left work to head to the hospital."
Alvarez was admitted into the intensive care unit at Doctors Hospital in Coral Gables after doctors discovered a blood clot between his clavicle and ribs. Alvarez said it took three procedures, one that involved the removal of a rib, to remove the blood clots. Alvarez said that the doctors told him the initial cause of his blood clots was by a narrow vein that would become aggravated when his ribs pinched it, and added that the stress of lifting weights and throwing a baseball made the clots worse.
"He's going through a tough situation now," outfielder Eric Johnes said. "He's just fighting through it."
Alvarez's injury puts a halt to a solid season. In 30 games played, he produced 32 hits, and 19 RBI.
"He came every day and worked hard. He was also having a tremendous season," head coach Danny Price said. "His defense was great everywhere on the field as well. We're really going to miss him as a team this season."
Players are sporting Alvarez's jersey number (10) on athletic tape wrapped around their wrists as motivation and to keep Alvarez on their minds.
"We use what happened to Antonio as inspiration," Manzano said. "Me and teammates want to see him get well."
Alvarez, who is on blood thinning medication for four months, checked out of the hospital on April 2. He has resumed classes and is attending Sharks baseball games since he left the hospital.
Alvarez said he is looking forward to a full recovery. He has committed to Elon University in North Carolina, where he will play his last two years of collegiate baseball.
"I'm on this medication, so the doctors told me not to participate in any contact sports or any sports where I might get hit by a ball," Alvarez said, "but I will be able to lift weights and run."
Alvarez said he greatly appreciated all the support he received from his family, friends, teammates, coaches and classmates.
"I have gotten great support from everyone," Alvarez said. "When I saw my teammates and coaches visit me, it touched my heart."
More News Articles
---