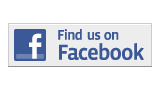 ---
Sports
Samira Tanaka Breaking Out
By Jaime Gutierrez
Jaime.Gutierrez004@mymdc.net
Lady Sharks infielder Samira Tanaka loves a good chase.
So much so that it took ex-Lady Sharks coach Carlos Caro a year to convince the talented switch-hitter to commit to Miami Dade College.
Caro first got a glimpse of Tanaka in 2009 when she was playing on a traveling team for two weeks in the United States. He was impressed with what he saw and kept in touch with her even after she went back to her hometown of Bastos, Brazil.
Two years later, the 20-year old sophomore is putting up career highs at Miami Dade, batting .377 with eight doubles, 15 RBI, 27 runs and three stolen bases.
She has already surpassed her RBI and doubles totals from last season.
"Last year she was a bit slow. This year she is much faster and stronger, while seeing the ball better at the plate," teammate Aline Uehara said.
Tanaka used her freshman year at Miami Dade to get acclimated to collegiate softball and living away from home.
"I feel relaxed and confident this season, my hitting has improved and I work on my technique every single day," said Tanaka.
Current Lady Sharks coach Gina De Aguero isn't shy in offering the second baseman/shortstop praise.
"She is by far my most talented all-around player on the team," De Aguero said.
Aside from her offense, Tanaka has helped shore up the Lady Sharks defense up the middle.
"I risk everything, I dive for ground balls and risk my body just to try and be the best defensive player I can be," Tanaka said.
Currently Tanaka is in talks with two universities to continue her collegiate softball career: the University of Northwestern Oklahoma State and Minot State University in North Dakota.
Tanaka said she has not made a decision yet, because she wants to remain focused on her final season at Miami Dade.
More Sports Articles
---