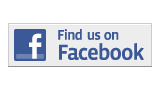 ---
Sports
The Art Of Hitting
By Jonathan Perez
jonathan.perez019@mymdc.net
Each batter has a different approach when they come up to the plate. Some hitters are meant to work the count, drive in runs, hit homer runs or just make contact and get on base. Each hitter understands their role and has different techniques on how they hit the ball. There is a different thought process that goes on in the mind of each hitter depending on the situation and their role.
"The hardest thing to do is hit the baseball. You bring the ball to the bat, and sometimes the bat just runs into the ball," coach Danny Price said.Miami Dade baseball players Ozney Guillen and Leo Rojas discussed their different approaches.
Contact Hitter

Ozney Guillen 1B/3B

Average: 373 On base percentage: .417 Runs Batted In: 19 Hits: 47 Singles: 39
Third Baseman Ozney Guillen is considered as a contact hitter, and gets on base any way he can. Guillen is fortunate to hit behind a lefty because it helps prepare him for when he goes up to the plate. Guillen said that since he hits behind a lefty, the batter before him will be a good reflection of the type of pitches that he will see at his at bat. Guillen also said that he talks to his teammates about the pitcher they're facing in order to get a better feel for what will be thrown to him during his next at bat.
When Guillen first gets to the plate, he focuses on the ball and where it might end up.
"I look at the release point and I read the spin out of the hand of the pitcher to see where the ball will end up," Guillen said.
Once there are two strikes on the count, everything changes for a contact hitter. Guillen makes sure that he swings hard and makes contact to put the ball into play when  there are  two strikes because he does not want to strike out.
"When there are two strikes, I know I'm going to put the ball into play and hit my pitch, not the pitcher's pitch," Guillen said.
Power Hitter
Leo Rojas 1B/C/OF
Average:
.377
Runs Batted In:
41
Triples:
5
Home runs:
3
Slugging:
.548 
First baseman Leo Rojas is  a power hitter, and is responsible for driving in runners from scoring position. At the plate, Rojas usually takes the first pitch to get a good look at the pitcher's fastball, makes the pitcher throw another strike, and then capitalizes on a good pitch. Rojas adjusts his hitting mentality depending on the base runners' locations.  When there is a runner on third base, Rojas' main goal is to bring in that runner, even if that means he can't get on base.
"If it's a good pitch, and there is a runner on third, I'll swing at that first pitch, and put the ball in the air so that the runner can score," Rojas said.
Rojas makes himself a better hitter by watching professional baseball players on YouTube, and analyzing their swings.
"When you are hitting, there are a lot of things happening at once, and you sometimes forget to do things," Rojas said. "So I look at the professional ball players to find out what it is that I missed at my at bat, and I make the improvements."
Rojas said that he never goes up to the plate thinking that he is a power hitter. He knows his role is to drive in runs and he understands that he can do that without swinging for the fences every at bat.
More Sports Articles
---