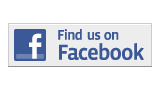 ---
Briefing
North Campus Offering Free Quit Smoking Classes
By Amy Zuckerman
Amy.Zuckerman001@mymdc.edu
Miami Dade College North Campus is offering a free program, in coordination with Miami Dade AHEC, for all students and employees who would like to quit smoking or want assistance in quitting their use of tobacco products.
The six-week program will provide group support, educational information and four weeks of nicotine replacement therapy, as well as free patches.
The class will be given in both English and Spanish, and is free to all MDC students and employees.
For the class to take place, a minimum of 10 students must register at the Aquatic and Fitness Center, building 500 at North Campus, 11380 NW 27th Ave.
Classes will be held one day a week from 12-1 p.m.; days have yet to be determined, based on students registration.
The course is also offered at Kendall Campus Wellness and Fitness Center, 11011 SW 104th St.
For more information, contact:
Noemi Zaharia
(305) 237-1129
More Briefing Articles
---