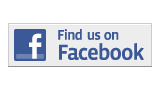 ---
Briefing
School Of Justice Offering Free Classes For Survival During A Disaster
The North Campus School of Justice is offering The Community College Citizen Preparedness Program, otherwise known as 3CP2, to MDC community members.
The program, an initiative spearheaded by the Department of Homeland Security, Federal Emergency Management Agency (FEMA), Citizen Corp, the American Association of Community Colleges and the National Partnership for Environmental Technology Education, is meant to train at least 500,000 United States citizens at the nation's community colleges in their emergency preparedness skills.
The school of justice was awarded a $240,000 Citizens Preparedness grant from FEMA in 2009 for the program.
Classes are free of charge and are typically two hours in duration.
"With the approach of hurricane season, we are hopeful additional students, staff, faculty, administrators and community partners will participate in this important training program," said Program Manager Kenneth Staab.
For more information, contact:
Kenneth Staab (305) 237-1614
More Briefing Articles
---