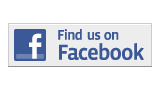 ---
Briefing
Student Selected For NABJ Student Projects
By Annette Dominguez
annette.dominguez001@mymdc.net
Donnalyn Anthony, a photographer for The Reporter, has been selected to attend the Student Multimedia Project at the National Association of Black Journalists (NABJ) Convention and Career Fair. The NABJ Convention and Career Fair will be held in New Orleans, La. from June 18-22.
The program allows undergraduate and graduate students the opportunity to work alongside professional journalists and educators to produce both breaking news and long-form multimedia stories.
While at The Reporter, Anthony, 33, has taken photographs of Republican presidential candidates Mitt Romney and Newt Gingrich, a deployment ceremony at North Campus honoring 175 U.S Army reserve soldiers departing for Afghanistan, and a rally at Bayfront Park in Downtown Miami for supporters of Trayvon Martin.Anthony,  who has a bachelor's degree in studio art from South Carolina State University, and is currently working on an associate in science degree in photographic technology at MDC, is also  a freelancer for The Miami Times.
More Briefing Articles
---