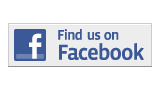 ---
Forum
Intelligence Is Obsolete
By Madari Pendas
madari.pendas001@mymdc.net
Many dystopian novels and films, such as 1984 and Idiocracy, have forewarned of the decay and extinction of intelligence. In our society those works have become prophetic.
In 1984, words are eliminated from the dictionary in order to suppress human communication and thought. Today Twitter and cellphones limit messages to 160 characters. In Idiocracy, speech has degenerated into guttural sounds and slang. Today Internet vernacular, such as "trololol" and "YOLO" have taken over cyberspace lexicon.
Although those works are fictional, their themes, coupled with the rise of technology, lower national IQ and cultural bankruptcy have led me to the conclusion that intelligence is obsolete.
In 2011, the Pew Research Center found that 28 percent of the population, which is roughly 87,740,189 people, had not read a single book throughout the year.
In Richard Lynn's Essay Intelligence and the Wealth and Poverty of Nations, the United States has a below average IQ and nationally ranks behind countries like South Korea and the United Kingdom.
Most citizens do not know how to read maps, spell or interpret literature because we have Google Maps, spellcheck and websites like Sparknotes to do our thinking for us.
Entertainment is also responsible for the death of the intellect by shortening attention span. According to a BBC report, college students have a ten minute attention span. Entertainment used to require audience participation and active engagement in order to enjoy and understand a piece. For example, radio shows required audiences to create mental images to accompany the stories they were hearing.
We now effortlessly absorb whatever is projected in front of us, whether it be a cat playing a piano or a sneezing panda, without any mental exertion.
Entertainment is more meaningful and stimulating when you have to arrive at a conclusion or an analysis. Today the puzzle is already solved for you.
In addition, the media does not value or admire intellectuals. How many television programs or films have an intellectual protagonist, besides The Big Bang Theory? The media has designated intellectuals as "nerds" and "geeks," and as plot devices to explain complicated theories to the hero or to receive "atomic wedgies."
Intelligence is obsolete because we don't need intelligence to survive. All we need are basic survival skills, such as not running off a cliff and not eating strange-looking berries, and a certain level of coordination to get through life.
An individual who can recite all of Shakespeare's sonnets has the same chances of survival as the man who thinks Shakespeare was a man who enjoyed rattling spears.
More Forum Articles
---