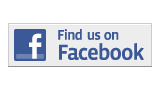 ---
Forum
Plant Your Money Tree Today
By Michael Pelaez
Michael.Pelaez001@mymdc.net
Personal finance is an area most of us don't venture into until our teens or early 20's. Many of us start off lacking knowledge of the subject and continue to ignore the basics of it for life. It's unfortunate that the majority of high school students graduate incapable of balancing their checkbook.
If you are just starting out financially and maybe have some money stored in an envelope somewhere, open an account with a local credit union. Make sure the minimum balance requirement is low enough for you and that no account maintenance fees will be charged. This is the first step to managing your finances.
The next step is establishing a credit history. You don't have to wait until you have a job. If you have some money in a savings account and no credit history, you can apply for a secured credit card. It will build your credit history, and your credit limit will be the amount you have in the account.
Having a sound credit history is crucial for many things. Future employers may request your history, as well as your cell phone provider. lf you rent an apartment or home, the landlord might not to rent to you if you don't have credit. If you ever have to borrow money for a car, home, or any other big purchase, few will lend you money without a good credit score. Additionally, having a low credit score will result in higher interest rates if you do get approved for a loan.
Once you do have an income, applying for a major credit card can improve your score, but only use the card if you can pay the balance at the end of the month. Having a good financial future means living below your means and only buying what you can afford. If you currently do have balances on your credit cards, an instant money saver is to call the number on the back of the card and request that your interest rate be lowered. Sometimes they will lower it substantially just for asking.
If you currently have a job, it is never too early to start saving for retirement. If you think you can't afford to save for retirement now that you have an income, what will you be able to afford when you do retire and your income is substantially less? Your bills don't disappear once you retire, but your salary will. No matter how young you are, as long as you have an, income you are eligible to save for retirement. If your company offers a 401(k) matching contribution, make sure you contribute enough to qualify for the maximum company match, and if you can contribute more, look into opening a Roth IRA at a discount online brokerage like Fidelity, Schwab or ING.
Simple financial steps you take now will determine whether you will retire in your late 60s, or whether you will have to work for the rest of your life.
More Forum Articles
---