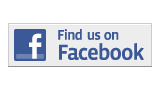 ---
News
New Bachelor's Degree Programs Start This Fall
By Akeem Brunson
Akeem.Brunson001@mymdc.net
This fall Miami Dade College will offer a Bachelor of Science degree in Biological Sciences.
The new undergraduate program will augment the College's already-existing seven baccalaureate degrees.
"I'm so excited and passionate about what we're doing here," said Heather Belmont, Dean of the School of Science. "I think we can make a strong difference here in the number of minority and women entering in the science, technology, engineering and mathematics fields."
Three tracks of study will be offered in the degree program: biotechnology, biopharmaceutical sciences and science education.
According to Miami Dade College institutional research, the degree program will cost 41 percent less than Florida International University's, and 12 times less than that of the University of Miami.
In-state tuition at Miami Dade College ranges from $11,821 to $11,925. FIU's average is $20,411 and UM's is $147,848, records show.
In contrast to traditional biological science degrees, each lecture class is paired with a lab.
Belmont said it is motivated by "local employers' demand for more experienced workers."
"Employers said, 'it's not that they're not getting applicants for their jobs; they're just not getting enough applicants with the experience that they need," Belmont said.
A number of scientific research projects are already active at the College—one on the annotation of clostridium taeniosporum, a non-toxigenic relative of clostridium botulinum, the source of the toxin from which Botox is refined.
Patricia Romaniuk works with the research collaborative at Wolfson Campus. She said they are aiming to understand what the DNA codes might produce.
"I think it's important to show ownership in research," said Romaniuk, a biotechnology major. "The research that we're doing relates to what I want to do, dermatology. It's important."
Unlike universities, many colleges must demonstrate to the Florida Board of Education that bachelor degree programs satisfies a "community need."
During the process, the program had strong opposition from Barry University and Florida International University, which questioned the "community's need" for such a degree program at MDC, Belmont said.
However, according to the Agency for Workforce Innovation, there are 20,668 jobs in the life science and health fields in the Miami-Dade County region and 944 current job openings.
Future projections predict an increase in those numbers—a 13.4 percent increase by 2018. That's 23,442 jobs with 1,070 job openings, according to the AWI.
For more information contact the School of Science (305) 237-1101 or visit https://www.mdc.edu/main/biologicalsciencesbs/
More News Articles
---