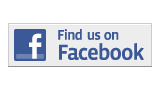 ---
News
New Leaders To Take Office During Summer
By Jonathan Muñoz
Jonathan.munoz004@mymdc.net
Miami Dade College students elected new Student Government Association officers at all eight campuses during the week of April 9.

Elections took place  from April 9 to April 11; elected officers will take office during the summer term and will serve during the 2012-2013 academic year.

Elected positions varied at each campus. Open positions included: president, vice president, secretary, treasurer, public relations director and government relations director.

Rolanda Schand will serve as Homestead's SGA President for the second year.

"My theme for this year is 'It's time to get urgent.'," she said.  "Count on me to make your voice is heard."

Bianca Gomez, Wolfson Campus SGA president who served the 2011-2012 term, said she is confident in the newly elected officers.

"I have been working closely all year with this new board," Gomez said. "They have the SGA spirit in them and they are very dedicated."

Anthony Correa, North Campus president elect hopes to bring an "atmosphere of unification on all campuses and encourage inter-campus bonds."

"I want to develop an atmosphere that encourages organization and community involvement throughout the student body," Correa said. "I would also like to strengthen inter-campus and intra-campus cooperation in the hope of creating an even more proud and unified MDC."
 
Elected SGA Officers
2012-2013 Academic School Year
Kendall Campus
President:  Daniel Miguel
Vice President: Catalina Cisternas
Wolfson Campus
President: Juan Nunez
Vice President: Rebeca Soza
Secretary: Edward Mercado
Treasurer: Patrizio Rinaldi
 InterAmerican Campus
President: Aylwing Olivas
Vice President: Jennifer Gonzalez
Secretary: Camila Castellanos
Treasurer: Yailen Manso
 West Campus
President: Shadille Estepan
Vice President: Maricruz Saravia
Treasurer: Kevin Diaz
 Medical Campus
President: Janellis Francis
Hialeah Campus
President: Michelle Vargas
Vice President: Janette Viera
Executive: Secretary: Karina Lima
Treasurer: Esmeralda Prieto
Senate Sergeant At Arms: Jeffrey Romeu
Senate Historian: Claudia Prieto
Senate Parliamentarian: Leroy Mendiola
Senate Legislative Liaison: Noreen Loro
Homestead Campus
President: Rolanda Schand
Vice President: Abdolpho Leger
Executive Secretary: Jennifer Gonzalez
Treasurer: Rodney Castillo
Senate Sergeant At Arms: Jarvis Davis
Government Relations Director: Esperanza Sanchez
Historian: Devy Gastador:
North Campus
President: Anthony Correa
Vice President: Angie Flores
Secretary: Benita Okeke
Treasurer: Mary Carabeo
Public Relations Director: Kenneth Sims
Governmental Relations Director: Aurelie Semunovie
More News Articles
---