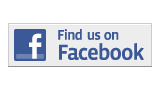 ---
News
Student Designs T-shirts To Achieve Dream
By Maria Moscoso
maria.moscoso004@mymdc.net
Kendall Campus student Marc Amarante, 19, hopes to go from rags to riches.
Amarante's streetwear T-shirt line for men—Rags X Riches—is a "dream in the making," he said.
"My line means turning dreams into reality," Amarante said. "I feel like I'm at a 'rags' point right now. A student living at home with my parents, depending on them for everything. I want to get out and live on my own, support myself and own a multimillion-dollar empire one day."
He compares his journey to those of Oprah Winfrey, J.K. Rowling, and Justin Bieber—"all world famous icons who went from having practically nothing to becoming self-made multi-million-dollar moguls through hard work and perseverance," he said.
The teen balances school—he is business administration major—with getting hands-on experience in the fashion world. His shirts come in seven different styles.
"His work includes his own style and his ideas are very original," said Alexander Perez, Amarante's childhood friend. "But it's all about the way he puts it all together."
His RxR line can be found at rxrclothing.com, as well as the Air Traffic Control sneaker store on South Beach.
"He had the great idea to start his own business and decided to pursue his dream," said Amarante's girlfriend, Rosnayr Gonzalez, who also keeps track of sales and inventory for him. "I'm just there to support him in anything he may need."
Amarante says his dream came at a cost.
"I was forced to sell everything I owned to have enough capital to start the business," he said.
With an $8,000 budget, Amarante began his T-shirt business.
Since the launching of his fashion line in March of 2012, Amarante said he has sold more than 120 T-shirts and made $2,000 in profit.
"I'm positive he will be successful with his dreams," said Jose Sanluis, Amarante's photographer. "He's sticking to what he likes and isn't selling himself for the fame."
Amarante said he is heading to California next month to network. He hopes to one day own a chain of stores. "It has been done before," he said. "I want to make this as big as possible."
More News Articles
---