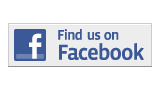 ---
Sports
Lady Sharks Looking To Reload
By Jonathan Perez
jonathan.perez019@mymdc.net
The Miami Dade College girls volleyball team came off of an impressive season with a 25-6 record, becoming state champions again. Now coach Origines Benoit will turn his focus to recruiting as the Lady Sharks try to reload for next year, and defend their state championship.
Benoit has already begun the recruiting process and has found multiple players who would make a great addition to the team. Benoit received verbal commitments from  Puerto Rican defensive player Stephanie Hernandez, middle blocker Paola Avila of Orlando, Serbian middle blocker Katarina Stopanovic, and Miami native defensive players Guliana Ballarin and Alexis Gandon.  Benoit said he only needs two more spots to fill out the roster.
"We need to recruit the right athletes who make the right connections with the other players on the team," Benoit said.
The Sharks will have to play without five key players because they have transferred to four-year institutions. Yukie Futami transferred to Alabama State; Marifranchi Rodriguez will be going to Columbia College, Missouri; Brittany Spencer transferred to FIU; Rosan Rivera will attend MidAmerica Nazarene University, Kansas; and Meghan Kenney transferred to Saint Leo University.
Although the team won the state championship this year, Benoit said there is still room for improvement, especially if the Lady Sharks want to become national champions.
"Every year we want to do better. We already have the talent to hit and dig, but next year I want to emphasize on passing and defense," Benoit said.
The Lady Sharks have won 38 out of their 40 state appearances and came in second place in 1988 and 2006. Prior to Benoit joining the team as head coach, the team won eight national championships. This year, the Sharks went undefeated in the Southern Conference, and beat Central Florida 25-20, 25-23, 25-23 for the state title. The Lady Sharks have won six state championships under Benoit's leadership.
"We are the team to beat, and the other teams want to beat us and take us down," Benoit said.
More Sports Articles
---