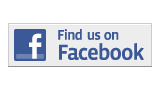 ---
Sports
Lady Sharks Secure Tournament Spot With Coin Flip
By Staff Reports
Miami Dade College softball coach Gina De Aguero should try her luck in Vegas after winning a coin toss that  gave the Lady Sharks the No. 2 seed in the Southern Conference and a spot in the state tournament.
"It feels great," said De Aguero of winning the coin toss.
Her heads selection broke a tie with Brevard Community College which finished with a identical 11-5 conference record as Miami Dade.
With the playoff berth secure, the Lady Sharks will send sophomore righty Allora Miller to the mound in their first game of the state tournament against Santa Fe College on April 27 at noon. The double elimination tournament will take place at Exchange Park in Pensacola, Fla. from April 27-29.
De Aguero said the Lady Sharks should be completely healthy once the state tournament starts.
"Everyone will be available one way or another," she said.
The top two finishers at the tournament will be guaranteed a spot at the national tournament.
De Aguero, a Miami Dade graduate, never made the national tournament during her time  as a  Lady Shark but said the achievement would feel just as good as a coach.
"To make it to any type of national where you are, it's a great accomplishment , " De Aguero said.
More Sports Articles
---