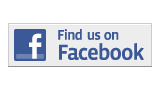 ---
Sports
Sharks Lock Up No. 3 Seed For Conference Tournament
By Richard Gomez
richard.gomez006@mymdc.net
The regular season for the Miami Dade baseball team came to an end on April 18 in a 10-2 lost against Broward College, in a game that didn't have any significant meaning. The Sharks overall record for the regular season is 28-18-1. Miami Dade was hoping to secure the No. 2 seed for the Southern Conference Tournament, but that became moot after the Sharks lost Palm Beach State College on Saturday April 14, which locked them into the No. 3 seed. 
"These last few games of the [regular] season mean nothing, absolutely nothing," Head coach Danny Price said.
All teams in the Southern Conference have their seed positions locked, with Palm Beach State College at the No.1 seed, Indian River State College at the No. 2 seed, and Broward College at the No. 4 seed. At one point, three teams were competing rigorously for the No. 2 seed when it was up for grabs.
"It's a great conference anyone can beat anyone, it's a very even field," Price said. "There are only three or four games between first and last place."

Yet, Price isn't too concerned about what team they will face during the postseason.
"You don't worry about any of them [opposing teams], you just have to go and play your best baseball," Price said.
The third seeded Sharks will play fourth seeded Broward College in a one game series at Indian River, on Saturday April 21 at noon. This will be the opening game for the Southern Conference Tournament. The winner of this game will get the opportunity to play the No. 2 seed Indian River State College, in a best of three series. The winner of this tournament goes to National Junior College Athletic Association State Tournament, while runner-ups will not advance.
Injuries
Like many teams in the nation, the Sharks have suffered injuries throughout the season. Pitcher Michael Heller has been at short stop for weeks since Mikal Hill has been out with a torn hamstring. Jacob Bogaards, clean up hitter, has been out with an injured wrist.
Infielder, Antonio Alvarez is out for the remainder of the season after having surgery to remove blood clots in the upper part of his body.
Price said the injuries shouldn't play a major role in the Shark's postseason run.
"Every team is going to have injuries," Price said. "You're just going to have to deal with them."
Recruits
For the Sharks to have an idea of what their roster will look like next season, it will depend greatly on the Major League Baseball Draft held June 4-6. Nine players have verbally committed to Miami Dade, and depending on how the draft goes for those players, determines if they stay committed.
"If [the recruits] are not drafted at a high enough price and they don't get the amount of money they want, then they'll come to Miami Dade," Price said.
Price estimates eight to nine players returning for next season. To determine which players will return, the coaching staff will look at how the player contributed to the team, how they are doing academically, and if they're team leaders.
"To play here [Miami- Dade], it shouldn't be a chore, it should be an honor," Price said.
More Sports Articles
---