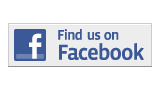 ---
Sports
Three Sharks Make All-Southern Conference Team
By Eduardo Blandon
eduardo.blandon001@mymdc.net

Malik Jackson
Three Miami Dade College basketball players were named to the All-Southern Conference team.
 Sophomore forward Malik Jackson, who led the Sharks in scoring (17.4 points per game) and was ranked No. 5 in the state in scoring, was named to the All-Southern Conference first team. Sophomore forward Levi Noel and freshman guard Stephan Burrows were named to the All-Southern Conference second team.
"They all did good, had a good year, did what the coaches asked," said Sharks coach Stephen Cowherd. Noel averaged 14.5 points a game and was ranked 17th in the state in scoring.
Burrows averaged 9.6 points and 4.1 assists per game and was ranked 22nd in the state in steals.
"It's a great feeling to have been elected, it's a once in a lifetime opportunity," Burrows said.
In his first season as head coach of the Sharks, Cowherd led the Sharks to a 7-22 overall record and finished 2-9 in conference play. The Sharks struggled with injuries and eligibility issues for part of the season, and  had three players leave the team: Paul Morrow, Tyris Simmons and Steven Largacha. Despite all these struggles in his first year, Cowherd saw the talent in these three players and knew others coaches did as well.
"Other coaches in the conference thought highly of them," Cowherd said.
More Sports Articles
---