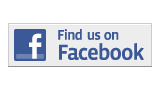 ---
News
Four Students Surprised at Commencement With Prestigious Transfer Scholarship
By Jonathan Muñoz
Jonathan.munoz004@mymdc.net
Money will be no obstacle for the academic future of four Miami Dade College Honors College graduates.
At the North and Kendall Campus commencement ceremonies, two students from each campus were awarded  the Jack Kent Cooke Foundation's Undergraduate Transfer Scholarship—a national scholarship based on scholastic and civic achievements that funds $60,000 of the student's education during the next two years.
Only 50 winners across the country are selected annually. Each award is intended to cover a significant share of the student's educational expenses — including tuition, living expenses, books and required fees.
Cassandra Marie Pèrpetue Bazile, 20
Cassandra Bazile moved from Haiti to the United States at the age of six "in search for a better life," she said.
She found one.
On April 28, Bazile graduated The Honors College at Miami Dade College Kendall Campus as an international relations and economics major.
Bazile describes her violin as a "secret lover."  She learned to play the viola at 11.
"In college, I continue to play music," she said. "However, I've gotten really obsessed with the different cultures in the world. As an International Relations major, I love learning about distinctive cultures."
At MDC, Bazile worked as a clerk for the Scholarships and Florida Work Experience department and during her first two semesters, she was a violinist and violist for  Kendall Campus' string ensemble.
Bazile was also an active member of Students Working for Equal Rights and a member of Phi Theta Kappa. On occasions, she wrote for Miami Dade College's student newspaper, The Reporter, as a political opinion columnist.
In January 2011, she was selected to represent MDC in Washington D.C. at a media and politics seminar.
"This scholarship has opened up so many doors for me," Bazile said. " Because of the money, I am graduating from one of the top schools in America debt-free. I get to finally enjoy an education without any stress to how I'm going to manage with paying for things."
Bazile will be attending Smith College this fall.
Esteban Roncancio, 20
Esteban Roncancio beat the odds.
"Even through documentation barriers—high school administration and many others blatantly advised him that he would not even attend college, look at him now," said Esteban's wife, Caterina Victoria.
Roncancio migrated from Colombia with his mother when he was 14- years-old.
He graduated from The Honors College at MDC's Kendall Campus with a 4.0 GPA in computer engineering. He plans to attend Brown University in the fall.
At MDC, Roncancio was the president of Student Working for Equal Rights at Kendall Campus, a youth-led statewide organization that works to create possibilities and raise awareness in our communities about social justice and equal access to education.
The organization held rallies to pass the federal DREAM Act. He visited high schools with the goal of empower fearful, uninformed undocumented students.
Another passion Roncancio has is the environment.
In 2010, Roncancio was selected to represent MDC at the Narrow Ridge Field Experience in Washburn, TN—an experience that allows the participants to live in an environmentally sustainable household and learned about pressing environmental issues affecting the globe.
In the future, Roncancio hopes to design computer systems that are more energy efficient and environmentally friendly.
"Esteban has demonstrated an incredible level of work ethic and commitment that prove that absolutely anything is possible through dedication," Roncancio's wife said. "Every day I am proud to call him my partner."
Monique O. Madan, 20
Monique Madan got the green light.
"I thought I had my whole life figured out until I won the Jack Kent Cooke scholarship," Madan said. "What used to seem not even possible, now, I have the green light. It's kind of like having too much of a good thing."
Madan, who served as editor-in-chief of The Reporter, the student newspaper at MDC, graduated  from the North Campus Honors College with a 3.98 GPA.
As a freshman, Madan was selected as editor-in-chief of MDC's former North Campus newspaper—The Falcon Times.
Two months later, Madan helped to merge the three campus newspapers, forming The Reporter— the largest community college student newspaper in Florida. The Reporter has a bi weekly circulation of 10,250.
Madan is currently a part-time reporter at The Miami Herald where she started as a high school intern in 2009. She has also worked as a web producer for El Nuevo Herald, where she managed the paper's online content and traffic.
In January, Madan was one of  23 students selected nationwide for The News York Times Student Journalism Institute, hosted by The New York Times and The Boston Globe.
During  her two-year tenure, Madan was selected to represent the College at more than 10 media seminars and conventions across the country.
She aspires to be on being an investigative reporter at a major daily newspaper.
Madan will study journalism at Emerson College in Boston or the University of Miami this fall.
Jessica Alvarez, 19
Jessica Alvarez thought change was needed.
So, as a freshman in college, Alvarez founded Women Moving Forward, a student organization dedicated to helping female victims and their families of domestic violence abuse.
Now, as a English and psychology graduate of The Honors College at MDC's North Campus, Alvarez plans to attend Georgetown University in the fall.
In 2005, Alvarez moved to the United States with her father, leaving the rest of her family behind in Cuba.
Alvarez was also Treasurer of Psi Beta National Honor Society in Psychology, a member of Phi Theta Kappa, secretary of the North Campus chapter of Students working for Equal Rights and was a math tutor at John F. Kennedy Library in Hialeah.
Through it all, she maintained a 3.9 grade point average.
During her two-year stay at MDC, Alvarez earned many awards including: the 2012 North Campus English and Psychology Convocation award along with the Silver Medal Presidential Volunteer Service Award  in 2010.
"I was shocked," she said about winning the Jack Kent Cooke Foundation's Undergraduate Transfer Scholarship. "There is no other way to describe. I felt very relieved and surprised when they said my name at graduation."
More News Articles
---