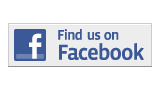 ---
News
Medical Campus Opens Wellness Clinic Run By Aspiring Doctors
By Melissa Adan
Melissa.adan001@mymdc.net
Miami Dade College Medical Campus Wellness Clinic from The Reporter on Vimeo.
A Medical Campus student may be your next doctor.
For a low cost, Miami Dade College Medical Campus will be opening a wellness clinic in mid-June offering health services to those without health insurance.
The clinic will provide physical exams, labs, drug screening, HIV testing, bone density scans and EKGs.
"I think it will be great," said Enrique Morato, a Medical Campus student in the physician assistant program, who will be working in the clinic. "We will be putting to use the skills we've learned in our first didactic year of actual physical diagnosis."
The doctors working the clinic will be Medical Campus students seeking degrees in the the College's School of Health Sciences. They will be supervised by the clinical faculty and volunteer medical professionals.
The clinic will first open up its services for Medical Campus students and then the rest of the College.
After that, their goal is to serve part-time employees and eventually the community.
"Basically, we will begin to take steps to take us in the direction that we would like to go in," said Medical Campus President Armando Ferrer. "Our real focus being wellness."
Ferrer believes they will be successful due to the increasing number of appointments in their current clinics- a Vision and Dental Hygiene Clinic.
"These clinics are relatively low-cost, for $20 you will get your teeth cleaned and when we offer appointments from the beginning all those appointments get taken," said Ferrer. "We have much more demand than we have capacity."
The interest for the clinic began at the campus' annual health fair where nearly more than  2,000 people from the surrounding areas of Overtown, Allapattah, and Wynwood attended seeking medical care, according to Dean of Health Sciences Peter Gutierrez.
"Once we have a clinic that can provide even more than what we are able to provide in our annual health fair I think it won't be enough," said Morato. "They'll need to open up even more [clinics]."
And some students hope their fellow classmates hit the books if they serve as doctors.
"It's actually kind of scary I'm going to make sure my classmates do well and study and do their homework." joked Medical Campus, EMT, student Francisco Rodriguez. "But I would go, it's a great opportunity."
The new doctor's office is located inside Medical Campus, 950 NW 20th St., taking up the area of the previous Student Life office.
For more information, contact: The Wellness Clinic (305) 237-4025.
More News Articles
---