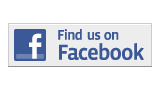 ---
News
Obama Stops Deportation of Young and Undocumented Immigrants
By Monique Madan
Monique.madan001@mymdc.net
For Carlos Roa, walking 1,500 miles was worth it.
In 2010, Roa and several other MDC students, were among hundreds of DREAMers to walk from Miami to Washington D.C. in protest of immigration reform. 
The change Roa sought was partially granted.
On June 15 President Barack Obama announced on national television that young immigrants brought into the country illegally as children will be able to remain and work in the United States.
"I'm so happy, jumpy, ecstatic," said Roa, 24, who is undocumented. "I will now be able to live without fear. I can now work legally, get a driver's license and finally graduate."
Thanks to Obama's executive order, which is temporary—it can be reversed by future presidents— and will not provide a path to U.S. residency or citizenship, about 800,000 people who arrived before they turned 16 will not be deported and will be able to apply for work permits, according to the U.S. Department of Homeland Security.
The new protections will apply to people 30 or younger who have lived in the United States for at least five years. They cannot have major criminal records and must be enrolled in school or have U.S. high school diplomas or the equivalent, or be honorably discharged military veterans.
The law also protects an immigrant from deportation for two years, with renewal at the discretion of immigration authorities, documents show.
It will take two months to put the protections in place, according to the Department of Homeland Security.
"These are young people who studied in our schools," Obama said from the White House Rose Garden. "They play in our neighborhoods. They're friends with our kids. They pledge allegiance to our flag. They're Americans in their heart, in their minds, in every single way, but one: on paper."
Tears of joy and rosy cheeks filled the faces of several undocumented students at Wolfson Campus during the formal announcement.
They each held small American flags.
Wolfson Campus students and brothers Jorge, 20, and Francis Tume, 19, hugged as they soaked in the news.
"We can live our life now," Francis Tume said as he looked at his brother. "It's a blessing from God that we can breathe legally."
Although the "great news" won't apply to MDC student Julio Calderón, who said he crossed the border when he was 16 years old, he rejoiced in the reform saying it will "move mountains" for his younger siblings and "200 other MDC undocumented friends."
"I'm just so happy for my little brothers," Calderón said. "Their dreams are my dreams." 
Because of the new law, undocumented students will now be able to pay in-state tuition at MDC, according to Cheryl Little, Executive Director of  Americans for Immigrant Justice and immigration attorney.
Out-of state tuition averaged out to $3,000 a semester, according to college officials.
However, Miami Archbishop Thomas Wenski  said Obama's decision does not go far enough.
"Young immigrants will still be in legal limbo," he told The Reporter. "Believe it or not, their dream is still a dream deferred."
U.S. Rep. Mario Diaz-Balart, a Miami Republican,  told The Miami Herald  that Obama's move "smacks as a desperate and blatant political move."
But despite that several MDC students who will benefit from the  action rejoiced and said they looked forward to "more dreams coming true."
"We won this battle, " Roa said  "But the war is far from over. Baby steps."
More News Articles
---