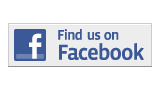 ---
News
Professor Adds McArthur Causeway Attack To Tour For History of South Florida Class
By Karina Castrillo
Karina.Castrillo003@mymdc.net
For more than 20 years, Wolfson Campus history professor Paul George has been taking his History of South Florida course students on tours of the Magic City.
The latest addition to the itinerary: The McArthur Causeway in downtown Miami.
That is the site  where Rudy Eugene gnawed on the face of  Ronald Poppo, near the McArthur Causeway on May 26. Eugene was shot and killed by a Miami police officer after he growled and refused to stop chewing on Poppo's face, according to Miami Police.
George said he will "debut the historic site" to his students in the fall.
Poppo remains in critical but stable condition at Jackson Memorial hospital with more than 75 percent of his face missing, Miami police spokesman WIlliam Moreno said.
"It's the most amazing story," he said. "Horrible as it was, it is part of our history."
The site is not far from the excursion route George usually takes his class sightseeing.
George, who is also a tour guide for HistoryMiami Tours, conducts about 35 different history tours of Dade, Broward, and Monroe Counties.
The tours involve lessons in South Florida's history, architecture and Miami's most notorious crimes, according to George.
"I talk about gruesome murder crimes," he said. "The students love it. Many of them retake the class."
George has a Ph.D degree in History from Florida State University and has been twice cited as Miami's Outstanding Historian by Miami New Times.
For more information on AMH 2079, contact Paul George at (305)237-3723
More News Articles
---