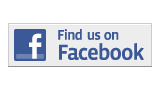 ---
News
Sisters From Beginning To End
By Karla Barrios
maria.barrios011@mymdc.net
Sisters Kareen  and Marie Seignon  crossed the finish line — together.
Twenty-six years ago, their journey began in Port-au-Prince, Haiti, where they were raised by their grandparents and father after their mother passed away.
But on April 28, Kareen, 25, and Marie, 26, turned their tassels together as official Wolfson Campus Honors College graduates.
They will both attend Smith College in the fall.
"We have never been separated," said Kareen while trying to remember a time in which her sister was not present. "Ah, yes!" remembers Marie, "we were separated for one year in high school, I was one year ahead, but then she caught up to me and we were together again."
In 2008 Marie and Kareen moved to the United States in search of a better education and opportunities.
They had begun their studies in Haiti; Kareen at the University of Haiti studying law and linguistics and Marie started medical school at the University Notre Dame of Haiti.
At The Honors College, however, they both studied biology.
Leaving their family behind, the sisters embraced their new lives in the United States, facing the hardships of living in a foreign country without any family to rely on.
"It was so different coming here," Marie explained. "We were used to living in Haiti and only having to worry about our studies.  But once we moved here we had to take up the responsibilities of a job and studies."
For Kareen, one of the greatest challenges was learning English. But despite the language barrier, she strived to persevere.
"Kareen was my student in English course, she was always ready, always proactive," said Mayra Medina, a language professor at the North Campus.  "Her disposition has always been evident of her ability to move forward. She is definitely a success story."
Although they had each other, the sisters felt the need for their family's support.
"Living alone for us was not a problem," Kareen said, " our father was helping us as much as he could, so we were fine. But knowing that we were alone made us feel like we had nothing to fall back on."
Marie and Kareen plan to return to Haiti to serve as educators and promote medical research.
"We want to go back to make a difference" Marie said. "Whatever it is, it is home."
More News Articles
---