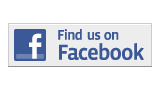 ---
News
Two MDC Students Found Dead In Desolate Field
By Monique Madan
Monique.madan001@mymdc.net
Ingrid Palomino expected a call. She thought her employee was running late to work.
But the call never came.
However, a day later, Palomino received a different call — from the mother of her recently hired worker Hector Tornado Miranda. She said her 18-year-old son was dead.
"We can't believe it," Palomino, a manager of Atlanta Bread Company, said. "We were expecting a call from Hector. We thought he might be late."
Miranda and Marcos Ernesto Pomares, 19, were both found  dead in a West Miami-Dade swamp on June 11, according to Miami-Dade police.  According to relatives, they were both Miami Dade College students.
Friends of Pomares and Miranda said the men had recently become friends but declined to comment.
The case has been ruled a "death investigation," Miami-Dade police Maj. Nancy Perez said.
Records show Miranda and Pomares were reported missing on June 9.
Miranda's mother, Teresa Miranda, declined to comment on the case.
Miami Dade Police found the two bodies in a swamp near the 13300 block of Northwest 25th Street.
One body lay on dry brush; the other was across a road in about two feet of water.
According to Florida Department of Law Enforcement records, Miranda was arrested in 2011 for selling drugs near a school. The charges were later dropped.
A former high school classmate of Pomares' remembered him fondly.
"When I came to highschool I was pretty antisocial," said Kendall Campus student Brian Madrid, 20. "But Marcos wasn't, he just started a conversation with me right from the start and started cracking jokes."
A longtime friend of Miranda, Carlos Lacayo, described his friend as "caring" and "a blast"
"He was just a fun dude," Lacayo said. " We would always party together. He was great, just a great person overall."
Miami-Dade police spokesman Javier Baez said detectives are still investigating the case.
More News Articles
---