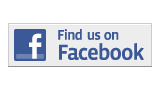 ---
Arts and Entertainment
The cult classic Japanese film Battle Royale is a film about kids fighting to the death that puts The Hunger Games to shame.
Sprung! from the makers of Grovetoberfest will invade South Florida on March 9.
The Academy Award nominated documentary The Gatekeepers chronicles the job of the Shin Bet, an intelligence agency tasked with keeping safe one of the most disputed lands in the world—Israel.
---