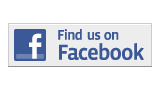 ---
Arts and Entertainment
A Clever Thriller That Poses Difficult Moral Questions
By Kai Sacco
kai.sacco001@mymdc.net
The trailers, posters, and press releases for The Tall Man have done a pretty spectacular job presenting it as another one of those breadcrumb-budget horror flicks that studios churn out every other month for the kids to waste their dollars on.
You know the type: some person or thing is haunting the citizens of an impossibly small town, which is located in the middle of an impossibly endless forest and whose protagonist is an impossibly beautiful girl.
This is that movie, but armed with a deep ulterior motive. As this year's The Cabin in the Woods so perfectly put it, "If you think you know this story, think again." That line essentially sums up what you're in for with The Tall Man.
Right from the get-go, director Pascal Laugier (Martyrs) is out to get you with this movie. After a brief flashback and setup with our impossibly beautiful protagonist—Julia, played by Jessica Biel in rare form—we are hit with red-lettered credits set to the tune of screeching violins à la Drag Me to Hell; not quite as overpowering, but still gets the point across in telling you to fasten your seat belts.
The haunted community in question is Cold Rock, a place where broken-down, creaking houses and fog permeated valleys find refuge—think of Winter's Bone through the eyes of Shirley Jackson.
During the opening minutes of the movie we are told that the town has been dead for six years. Lack of jobs and lack of money have set the people into a perpetual state of poverty. Aside from economical complications, a person or entity known by legend as 'the tall man' has been picking off children without a trace. One or two of the townsfolk have claimed to see the fabled night prowler, but with these people, such a confession is about as dubious as the guy in Roswell screaming alien abduction.
Whether or not the kidnapper is a tangible being doesn't really matter, because to the parents of the missing sons and daughters, this guy is evil incarnate.
Julia is a young widow who acts as the neighborhood's only real source of medical care. She has a son (Jakob Davies), which to no surprise is taken by the unknown assailant. In a pretty exciting and well executed scene, Julia decides to go all Usain Bolt on us by running down her son's attacker while he makes a getaway in a giant black truck. She manages to catch the truck, only to be dragged for what seems like the length of an entire football field—the long jump is not Usain's specialty.
Twenty-five minutes in and you're going to realize that this isn't the movie you paid to see. You're either going to love it for its audacity, or hate it for its pretensions. But just remember that this wasn't marketed as a paint-by-the-numbers horror flick in some cynical ploy to sell tickets. It was marketed as such in the name of preservation; to keep all of its thought-provoking secrets sequestered.
Walking into The Tall Man, I expected the efficient piece of corporate Hollywood fare that was advertised. What I got instead, is a neat little thriller that's probably too smart for its own good, but better than half of the schlock being released. By the time everything is said and done, Laugier has not only thrown in the kitchen sink, he's thrown in the whole damn house. If you can take a leap of faith outside the realm of logic for some of the film's wilder twists, then a good time is to be had. The movie made me think, which nowadays, is too much to ask for.
The Tall Man—release date: August 31 2012—written & directed by Pascal Laugier—starring  Jessica Biel, Jodelle Ferland and Stephen McHattie—100 minutes—Rated R
3 of 4 Stars
More Arts and Entertainment Articles
---