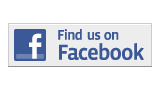 ---
Arts and Entertainment
A Fantasy Film With Big Ideas Made On A Shoestring Budget
By Kai Sacco
kai.sacco001@mymdc.net
In the world of entertainment exists double threats, triple threats, quadruple threats, and Jamin Winans—the pentagonal threat.
Winans is the writer, director, producer, composer, and editor of the 2009 fantasy film Ink. That seems like a lot to handle, but Winans gets it done with staggering efficiency on a meager budget just north of $200,000. It has the feel of 'do it yourself' craftsmanship, which will probably turn many off, but just give the story time to unravel and wow you.
This allegorical fairy tale is based in a world where dream warriors, known as Storytellers, protect the minds of young and old from the nightmarish Incubi. They walk amongst us, unseen, shadowing our every move.
One night, a drifter by the name of Ink captures the soul of a young girl (Quinn Hunchar) to serve as sacrifice to the Incubi in order to escape his purgatorial state. Meanwhile, the girl's self-serving father (Chris Kelly) is suffering from his own problems after a business proposition goes sour. He's got his own Incubi tracking him for unknown reasons.
It's amazing just how much Winans accomplishes based on the limited funds at his disposal. Despite some overexposed shots and burdening use of certain effects, the atmosphere he creates is palpable. He fashions the Incubi universe out of some S&M daydream gone wrong; pitch black rooms and impossibly long corridors lined with white sheets and rectangular shaped gateways to different parts of the 'human' world; maniacal men in black latex equipped with glass shields in front of their unflinching smiling faces. Your mind races wondering he could have done given with a $10 million dollar budget.
At first, Ink didn't exactly pull me in. I was somewhat disenchanted by the colorless dialogue and shoddy acting, but the ideas presented certainly had me intrigued. This is one of those movies where the final act seemingly erases all issues you may have previously had. It basically makes the case that a strong third act is more powerful than a strong first act. The first act may be responsible for locking your interests, but the third act will always serve as the last impression a movie has on you. 
Ink isn't accessible to a large audience, but for the cineastes and inspiring filmmakers, it's worth checking out. You have to walk into this already appreciating the work done and recognizing it as a project made for the pure love of cinema. If you can remove yourself from all perceptions, then you'll have a rewarding experience.
 
Ink—2009—written & directed by Jamin Winans—starring Christopher Soren Kelly, Quinn Hunchar and Jessica Duffy—107 Minutes

More Arts and Entertainment Articles
---