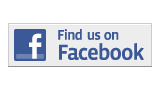 ---
Arts and Entertainment
Authentic Italian In The Heart Of Miami
By Mark Pulaski
Mark.pulaski001@mymdc.net
For the past three years, Nino's Pizza has been serving up some of the freshest, mouth-watering, authentic Italian food in the area.
With a hand drawn menu on the wall packed with various pizzas, pasta, sandwiches and salads there is surely something here for you, no matter what you happen to be in the mood for. They also offer fresh made juices and smoothies, and assorted coffee choices for those who just want a quick drink. 
Their New York-style pizzas are made from scratch, with hand-made dough, fresh sauce made-daily, and covered in high-quality Polly-O mozzarella.
For the budget-minded student, be sure to stop by for their student specials: A sizeable slice of cheese pizza with a 16 oz. soda or bottled water for only $3. Not in the mood for pizza, add another dollar and you can replace the slice for a cheeseburger.
Run by Gaetano "Nino" Spina—a restaurateur for about 20 years—and co-owner Javier de Armas, who also happens to be the pizzaiolo—the guy who makes the pizzas—Nino's is a small spot with big flavor.
The quaint locale always has a nice vibe, friendly staff, and of course, good food. As a nod to the locations predecessor, Johnny Rocks Pizza, Nino's walls are adorned with music memorabilia, the bar/tabletop is tiled with headshot of the stars, and the menu is full of rock-inspired items (Rider on the Storm, People Are Strange, Black Dog, Jimi & Janis to name a few).
Anything I've ever ordered from Nino's was delicious, but my personal favorite is the Honey Mustard Chicken Sub: 100% white-meat chicken breast, mushrooms and peppers, smothered in gooey cheese and topped of with honey mustard on your choice of white or wheat hoagie. The flavors just melt in your mouth bite after bite.
Whether on a break between classes, taking some time out from studying, or just strolling around the downtown area, I  highly recommend taking the short walk  to Nino's.
More Arts and Entertainment Articles
---