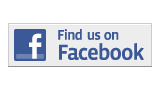 ---
Arts and Entertainment
Bulletproof Chinese Food Offers Major Value
By Rafael Tur
Rafael.tur001@mymdc.net
On Northwest 22nd Ave. and 95th St., you'll find a gas station, a parking lot and Café Ruyi Chinese restaurant.
For six bucks you can get ham fried rice dish with four honey wings—easily enough to split between two people. A  lady takes your order through inch-thick bulletproof glass complemented by metal mesh up to the ceiling. The secure register is complete with sliding trap door for receiving food and a mosquito lamp right next to the beverages.
It's business as usual here in Ruyi.  You'll sit for about 15 minutes staring at the barbed wire laced fence on the sidewalk and blade-less fan right over the register.
Although the place is a bit less than charming, the food comes out piping hot. An excessive amount of rice and meat for six bucks goes a long way.
You'll walk out sluggish with Far Eastern delicacies and spices in your belly. When you start your car and pass over the broken cement parking lot, you can still look in your rear mirror and tell yourself you just ate the best ham fried rice any heavily-fortified urban compound could ever have to offer for six bucks.
More Arts and Entertainment Articles
---