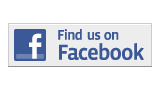 ---
Arts and Entertainment
Hungry Bear Soothes A Growling Stomach
By Karla Barrios
maria.barrios011@mymdc.net
If your stomach is growling during class, or you're in the mood for a cheap meal to hold you for a full day, Hungry Bear Sub Shop is the place to go.
Usually packed, this tiny sub shop across the street from MDC's Kendall Campus takes the footlong to another level. Their subs are packed with meat, your choice of fresh or grilled vegetables, seasonings and anything else you can think of.
There is a sandwich for everyone — steak bombs overloaded with beef, buffalo chicken ranch for spicy lovers and veggie melts for vegetarians.
After over-analyzing the menu, I ordered a light tuna sandwich that was anything but small. The service was excellent and fast, and the servers were friendly and helpful.
The sub itself was very good; the vegetables were fresh, the bread was toasted and all the ingredients blended very well.
The sandwich bag that they gave me collapsed as soon as I reached my car from the weight of the sandwich, and their icebox is inconvenient to use. In order to pour ice in your cup you have to stick your hand in it.
The simplicity and quaint size of the shop provides a welcoming environment for college students — casual, clean, organized and loud.
Prices are fair and affordable; an $8 sub that lasts all day is nothing to complain about. I had one half of the sub for lunch and the other half for dinner, and was very satisfied at the end of each meal.
Overall, I would rate Hungry Bear a four on a five star scale. Despite the cramped environment and the fragile sandwich bags, it is a walk away from campus that your taste buds and your pocket will thank you for.
More Arts and Entertainment Articles
---