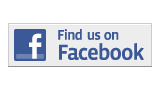 ---
Briefing
Free Quit Smoking Classes
By Megan Vineberg
megan.vineberg001@mymdc.net
Miami Dade College Kendall Campus is offering a free program to help students and staff quit smoking this fall. For the class to be held, a minimum of four people must sign up.
Classes are tentatively set for Wednesdays from 12 p.m.  to 1 p.m. in the Fitness and Wellness Center, Room  G110-G111. Community members will be allowed to participate depending on space availability.
During the workshop, students will be educated on the harmful effects of nicotine, and what they can do to replace  or eliminate it. Free nicotine patches will be supplied.
Classes will be held in English and Spanish. For more information contact Cookie Rosell at 305-237-0735 or mrosell@mdc.edu
More Briefing Articles
---