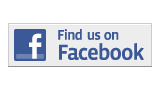 ---
Briefing
Miami Dade College Voting Rally
By Jonathan Muñoz
Jonathan.munoz004@mymdc.net
Student leaders college-wide are planning a massive rally—"Make Democracy Count – A Rally to Vote"—on Constitution Day, September 17.
The purpose of the event is to motivate students about the upcoming election.
At 9:30 a.m. mini-rallies will start at every campus. Then at 10:30 a.m. students and faculty will be transported via double-decker buses from their respective campuses to a rally scheduled for  noon at the Wolfson Campus.
Booths with information about upcoming events, voting and naturalization applications will be available for everyone.
The goal of the event is to "stress the importance of voting," said Lourdes Perez, the dean of students at MDC's InterAmerican Campus, who is spearheading the prtoject.
Politicians will not be present during the nonpartisan event.
For more information contact Perez  at (305) 237-6001.
More Briefing Articles
---