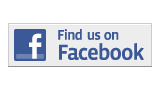 ---
Forum
Abandon Ship: The Marlins Dismantle Yet Again
By Mark Pulaski
Mark.pulaski001@mymdc.net
Well, Marlins. You've done it again.
It wasn't supposed to be this way. Not this year. You got your new stadium, you signed long term deals, you're in the spotlight. But now you're back to your same old ways—yet another dismantling of a franchise that hasn't even been in existence for 20 years.
After the dismantling of the 1997 team, and the heartbreak it caused me and the rest of the fans, I figured you would have learned the error of your ways. (Albeit you had a different owner in Wayne Huizenga.)
But then, a couple years after winning big again in '03, the players became too expensive to keep and you, Jeffrey Loria, shipped them off for prospects. More rebuilding, we were told. The team couldn't afford to keep players long term without the revenue that could only come with a new stadium.
Now there should be no excuses, no lack of revenue to blame, the people built your fancy new stadium. And now we're tired of re-building. Tired of acting as a quadruple-A team that only raises quality young players only to ship them off again for more prospects, only to repeat the cycle again. 
As of this writing, it was the Hanley Ramirez trade that set me off. But who knows what the next few days will bring.
Might as well release Mike, excuse me, Giancarlo Stanton. He shouldn't be forced to flounder here through yet another rebuilding.
Let's trade the new rainbow-makeover Billy while we're at it too. I'm sure we could get a top-notch minor-league mascot in return. 
Why stop there? Let's trade those fancy fish from the tanks behind home plate. Saltwater fish are too expensive to maintain. We might be better off switching to freshwater and getting some goldfish prospects.
You know what, Mr. Loria, how about you just trade the whole team? Not all the players, but the entire team.  Trade them from Miami. Let them go back to being the Florida Marlins. Resurrect the teal uniforms. Send them back to Miami Gardens to play in the sweltering heat and torrential rains of Joe Pro Sun Land Robbie Life Shark Dolphin Player stadium.  I'd gladly go be among the 327 other fans in attendance again if it meant I could feel a connection with the team again, if we could keep an actual team together for more than one season.
I want to love you again, Marlins. But now you're just some team that I used to know.

More Forum Articles
---