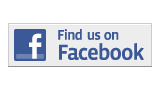 ---
Forum
The Dream Act, Still A Dream
By Julio Calderon
julio.calderon001@mymdc.net
On June 15 I was in my physics class when I got a text message. I never expected that message to be some of the best news I have ever received.
President Barack Obama had made a long-awaited announcement: an announcement stopping the deportation of students that qualify for the Dream Act.
It was not the Dream Act.
It wasn't a law; it was just an announcement, but I was overjoyed and finally understood that "DREAMers" actually have a voice.
For two years organizations run by undocumented students like United We Dream and Students Working For Equal Rights (S.W.E.R.)— which I am involved in—tried pressuring lawmakers into passing something similar to the announcement Obama made by protesting and having dialogue in Washington D.C.
We were realistic and knew that Congress would not pass the Dream Act any time soon, so about 450 of us voted on putting pressure on Obama so he could stop the deportation of students.
When the announcement finally came through I was elated, but despite the many undocumented students this announcement saves, for many like myself, it's a band-aid. Obama's administration has deported more than 1.5 million undocumented immigrants.
The announcement also comes with many conditions. You have to have arrived in the United States before the age of 16 and be younger than 30. You must have lived in the U.S. for at least five continuous years, have no criminal history, and you must have earned a high school diploma, a GED, or served in the military.
I arrived in the US when I was already 16 years old. The new announcement leaves me out.
Many of us know someone who is undocumented, someone who has gotten deported or someone who was never able to continue their education because of their status.
That someone should be reason enough for us to fight for the passing of the Dream Act.
I invite you to join organizations like these and continue in the fight so all undocumented students can be included in the near future since the announced deportation policy will leave out many who are undocumented—including me.
Guest columnist Julio Calderon is a student at Miami Dade College's Wolfson Campus. The 23-year-old, who was born in Honduras, is studying civil engineering. Calderon is also the president of S.W.E.R. at the Wolfson Campus.
More Forum Articles
---