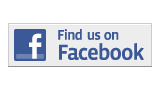 ---
News
Benefactress To The Arts and MDC Dies
By Karina Castrillo
Karina.Castrillo003@mymdc.net
Lynn Wolfson's lifelong journey was to enrich her community's cultural education by supporting the arts. Throughout her life, Wolfson stayed true to that philosophy.
An admirer of opera and ballet, Wolfson served as a  member of the board for the Adrienne Arsht Center for Performing Arts, the Miami City Ballet and the Platinum Circle of the Greater Miami Opera.
She contributed to various charitable organizations to support and grow the arts and culture in Miami.
Wolfson died on June 28 at age 85; she had been ill with various ailments.
Those who knew her say her legacy will live on posthumously.
"In the art world, mom was most interested in growing Miami into a world-class destination for all the arts," said her son, Louis Wolfson III. "She believed the buildings needed to be world class, in order to attract the best creative talents from around the world. "
Lynn Wolfson developed a deep appreciation for the performing arts at a young age. She dreamt of  singing and dancing on Broadway, but her mother wouldn't let her pursue that career.
"It was always just a dream of hers," Wolfson III said. "Later in life she supported the arts throughout South Florida because of this passion. She loved the ballet and the opera."
But despite not gracing the stage herself, Lynn Wolfson left her mark. The Wolfson Stage at the Adrienne Arsht Center's Ziff Ballet Opera House is named after her.
Lynn Wolfson was married to the late Louis Wolfson II, a member of Florida's House of Representatives. He ran the television division of Wometco Enterprises, which included WTVJ/Channel 4, the first TV station in Florida.
One of her proudest accomplishments was co-founding the Lynn and Louis Wolfson II Florida Moving Image Archives along with historian Arva Moore Parks and WTVJ TV news personality Ralph Renick. The archives consists of more than 23 million feet of video and film.
The collection is a repository of historical events like the Cuban Missile Crisis and the Vietnam War containing news footage, documentaries and home movies salvaged from the WTVJ/Channel 4 film collection.
Parks said Lynn Wolfson "was the one that truly made this possible".
In 2009, Lynn Wolfson signed an agreement transferring the collection to MDC. The collection is slated to be moved to a new building at Miami Dade College's Wolfson Campus.
According to Louis Wolfson III, Lynn Wolfson carried out her family's philosophy that one must grow one's community from the ground up. It was a philosophy she passed on to her children: Lynda Louise Fadel,  Frances Jo Wolfson and Louis Wolfson III.
"Family and community were equally important to mom," said Louis Wolfson III. " She was a no-nonsense person. She always spoke her mind, and was a strong independent woman who pushed her children and community to always do their best and (strive) for perfection."
More News Articles
---