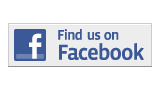 ---
News
Bicycle Taxis Available In Downtown Miami
By Maria Moscoso
maria.moscoso004@mymdc.net
Walking under the blazing sun in downtown Miami can leave you exhausted. The scorching heat makes even a casual stroll to Starbucks—just a few blocks away from the Wolfson Campus—a mission.
Enter Tropical Pedicabs, a bicycle taxi business, that offers "pay as you please" rides to local spots from Brickell to Midtown. The company's service  area includes the Wolfson Campus.
Pedicabs resemble chariots with sleek elongated torsos. They comfortably seat two passengers in padded black seats.
"I thought the price would be expensive so I never thought to approach it, but once I realized that I can go all the way across town for only $5, without getting sweaty, I thought it was awesome," said 19-year-old Steven Ribadeneira an MDC student. "Once I tried it, I loved it."
The business was started by three entrepreneurs: Charles Driza, 25,  Aaron Roy, 25, and  Bob Forster, 23. They opened with five bikes in late April and hope to expand to 10 bikes by the fall.
Tropical Pedicabs rents the bicycles to independent contractors. Drivers must complete  a 1 ½ hour course on how to operate the pedicabs and they also get acquainted with the rules of the road. Drivers are provided with a Nextel phone to communicate with a central dispatch area.   
Passengers compare a ride on the pedicabs to being on a rollercoaster. The pedicabs allow drivers to maneuver through tight spaces, allowing a respite  from traffic jams.
"You get to see around and feel the wind. You don't really feel that in cars," said a smiling 6-year-old Giselle Moreno as she pleaded with her mother to continue her third ride of the day in a pedicab.
Because of the bicycles' unique frames and high visibility, some business owners see them as a viable advertising form.  
JJ Diaz,the owner of Animal Crackers, a pet store in downtown, Miami, is one such advertiser.
"It's out of the box thinking," Diaz said about the advertising concept. "We do everything out of the box. I'm a small business owner, I don't have much money. You're not just throwing something into a magazine and you don't know what is going on. They are mobile. It has helped my business. I've had customers come in and say, 'I saw your bike.' They think it is my bike."
Operating hours range from 11 a.m. to 4 p.m. and 6 p.m. to 2 a.m.
Sy Urdaneta, a 27-year-old English major at the Wolfson Campus, serves as one of the independent contractors who rents the pedicabs. 
Urdaneta, who is 5-foot-6 inches tall and weighs 170 pounds, said the job is physically demanding. He has driven passengers that weigh a combined 500 pounds.
The upside is that as a student, he enjoys the flexible schedule the job provides. His daily income can be unpredictable—tips range from $13 to $250 a day. 
But not as unpredictable as his customers. Once, seven small children dove into his pedicab. Another ride included a boater who docked his boat at bayside and needed gas. The trip ended with a $10 tip and a bottle of Vodka.
Urdaneta said a ride on a pedicab is a win-win for all involved: "It's cheaper than a cab and better than a bus and you get to enjoy the Miami scenery." 
For more information about Tropical Pedicabs, call 786-374-1072.
More News Articles
---