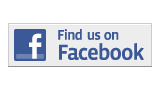 ---
News
Higher One Reimbursing $11 Million To College Students Nationwide After Overcharging NSF Fees
By Karla Barrios
maria.barrios011@mymdc.net
Higher One Holdings Inc. has agreed to pay $11 million to more than 60,000 students nation-wide after overcharging them for debit card fees and other issues, according to the Federal Deposit Insurance Corporation.
"I was charged fees for using my card, then I was charged for not using my money at all," said 19-year-old Kendall Campus student Julian Romero. "There [are]  people that depend on that money to live."
Miami Dade College has been using Higher One to reimburse student financial aid refunds since 2006, relieving the college from processing and mailing the checks to individual students which they deemed costly and inefficient, according to Juan Mendieta, the College's director of communications.
About 80 percent of Miami Dade College students are currently using the "easy refund" option, which deposits the refund directly to a Higher One online account where the student can access their money immediately through the debit card provided by the company, MDC college officials.
"The service provides our students with greater alternatives to receive their reimbursements and provides them their funds much sooner than when the college was processing them in-house,"  Mendieta said. "Since Higher One is not a bank their fee structure is far less than that of commercial banking institutions."
Since December 2011 Higher One has been returning money to the students affected, $4.7 million have already been refunded, Higher One officials said. The FDIC said Higher One came to an agreement which requires Higher One to change the ways in which it imposes non-sufficient fund fees.
Violations made by Higher One include charging students multiple non-sufficient funds  fees from a single merchant transaction; allowing accounts to remain in overdrawn status for long periods of time allowing non-sufficient fund fees to pile up; and collecting fees from subsequent student accounts, the FDIC said. 
Higher One officials said less than 2 percent of their customers were affected by these fees.
According to their website, Higher One serves more than 530 college campuses nationwide and is used by more than 4.3 million students. Students who use their services are given a "One Account" to manage their money as well as a debit card for immediate use.
Students are then contacted by Higher One when they start the refund process and they are asked to select one of three options provided to receive their refunds: electronically to any U.S. bank account, by paper-check in the mail, or directly to their Higher One account through an option called easy refund.
"[Higher One] does give you a choice, but when you try to pick the other choices they make it impossible for you to use the other two options," Romero said. "I tried changing my account to direct deposit to another bank and they kept rejecting my forms, then I called customer service and they didn't help me at all they just said to keep trying."
According to Silvia Taveras, assistant director of financial security at MDC, the College does not charge any fees to students for transferring their refunds to Higher One.
"The College is telling you to choose from those options so you can do as you wish with your refund money," Taveras said.
More News Articles
---