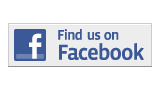 ---
News
MDC Student Sentenced To Three Years Probation For Making Facebook Threats Against Obama
By Karla Barrios
maria.barrios011@mymdc.net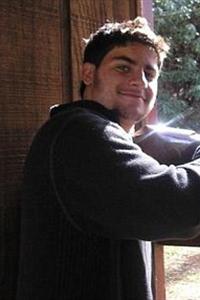 Sentenced: According Joquin Amador Serrapio Jr.'s attorney Alan Ross, the Miami Dade College student had one more semester left to graduate from MDC, but is not allowed to enroll for classes until his criminal case is resolved.
A Miami Dade College student who threatened to kill President Barack Obama on Facebook was sentenced to three years probation, 250 hours of community service, and four months of home confinement.
U.S. District Judge Marcia G. Cooke sentenced Joaquin Amador Serrapio Jr., 21, before a courtroom packed with his relatives on Aug. 22. 
 "This is the dumbest thing I've ever done in my life," Serrapio told Cooke shortly before he was  sentenced. "It was just a sarcastic comment that didn't translate well on Facebook. I accept full responsibility for my actions."
Serrapio, a music business major at Kendall Campus who fronts a rock group called The J. Valor Band, pled guilty in May to one count of threatening to kill or harm the president this past February.
"People have the right to criticize any aspect of the government," Cooke said during the sentencing. "But the critique should not threaten people's lives or want to harm them."
Cooke ordered Serrapio to wear an electronic monitor during his four-month home confinement. During that period, he can only leave his home to attend school, for medical emergencies, church or legal matters.  As part of his community service Cooke urged
Serrapio to speak to high school and college students about the dangers of posting threats on the Internet.
The troubles started for Serrapio when he posted  threatening messages toward Obama using the "Jay Valor" page on Facebook, records show, when Obama visited the University of Miami to deliver a speech.
In the first post on Feb. 21, Serrapio wrote: "Who wants to help me assassinate Obummer while hes at UM this week?"
Then on Feb. 23, the day of Obama's visit, the Secret Service said Serappio posted a second threat.
"If anyones going to UM to see Obama today, get ur phones out and record. Cause at any moment im gonna put a bullet through his head and u don't wanna miss that! Youtube!" the message said.
According to his attorney Alan Ross, Serrapio had one more semester left to graduate from MDC, but is not allowed to enroll for classes until his criminal case is resolved.
Juan Mendieta, the director of communications at MDC, said College officials will meet in late August to discuss Serrapio's status after they hear from the court. 
"Right now [Serrapio]is facing an uphill battle," Ross said.
Ross pleaded for leniency during the sentencing, arguing that his client did not have the "wherewithal to carry out this threat" and was a model citizen who had a 1300 SAT score before making a grave mistake.
"He is a very fine young man," said Ross, who added that Serrapio had written a letter of apology to President Obama. "There are few parents that wouldn't be proud to have him as a son."
Serrapio's mother Zenaida Serrapio also spoke on her son's behalf.
"He did something ugly," Zenaida Serrapio told Cooke as she attempted to hold back tears. "That is not him and I would like to apologize."
Cooke admonished Serrapio during the sentencing for his lack of judgement.
"He could have picketed...but instead he sent a Facebook message." Cooke said. "He goes straight to DEFCON 5 and threatens to kill someone."
Because of his actions, she said, he now faces the reality of being a convicted felon.
"You're going to be carrying around that red letter F for the rest of your life," Cooke said.
More News Articles
---