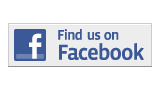 ---
News
Miami Dade College Purchases InterAmerican Plaza
By Karla Barrios
maria.barrios011@mymdc.net
Miami Dade College has expanded, purchasing a 14-story office building adjacent to the InterAmerican Campus.
The InterAmerican Plaza, located at 701 SW 27th Ave., houses more than 700 parking spaces—a portion of which the College had been leasing before the purchase—and is more than 175,000 square feet, according to college officials. The building was purchased in June.
"The InterAmerican Campus has been in need of additional space for several years," said InterAmerican Campus President Gina Cortés-Suárez. "The acquisition of this property will allow the campus to increase its capacity as well as provide new opportunities."
The building will allow the campus to create new facilities for student life, the library, the Honors College, office space, and classrooms, Cortés-Suárez said; tenants currently residing in the building will not be removed. Their leases are being honored.
The plaza was purchased for $25 million dollars, Cortés-Suárez said. The previous owner purchased the building for $25.8 million in 2007.
"If the College were to construct a building like the InterAmerican Plaza on the existing land it is estimated that based on state cost of construction standards that cost would be at least $65 million," Cortés-Suárez said. "Also, before the purchase two appraisals were obtained by the College. One was for $29.3 million and the other was for $30 million."
Aylwing Olivas, the student government association  president at the InterAmerican Campus, is excited about the expansion.
"It is a smart move," Olivas said. "It creates more revenue and space, as well as a relief for parking."
More News Articles
---