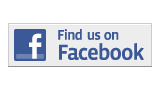 ---
News
Thieves Burglarize Kendall Campus Construction Site
By Karina Castrillo
Karina.Castrillo003@mymdc.net
Thieves stole $13,540 worth of copper wire and equipment from a construction site at the Kendall Campus, according to Miami-Dade Police Department reports.
The incidents were reported in February and May in an area on the east side of campus. A third burglary was attempted on April 5, according to a Miami Dade College public safety report.
"There is no development in the case," said Miami-Dade Police Department Public Information Officer Alvaro Zabaleta." We haven't been able to get anything."
All three incidents happened at the construction site for the new Academic Support Center scheduled to be inaugurated in November.
The first burglary was reported on February 20. According to police reports $3,320 in construction equipment was stolen from a trailer on the construction site. Among  the items stolen: a Makita palm sander, a Ridgid power machine, a Ryobi chop saw, a Dewalt drill, a pipe cutter, a pull down groover and two impact wrenches. 
The second burglary was reported on May 7. According to police reports, seven spools of copper wire valued at $10,220 were stolen from a storage container at the construction site. Entry was made by cutting the lock to the storage container, according to MDC public safety reports.
"You could pretty much say it's an inside job," said Kendall Campus Assistant Public Safety Chief Fred Abbondandolo. "If [Kaufman Lynn Construction] had their own security maybe these thefts wouldn't be occurring."
The Academic Support Center (Building R), is scheduled to be a five-story building at the Kendall Campus. The building is being built on the east side of the campus, between building 9000 and parking lot nine.
The first three floors will house admissions, registration, and financial aid services. The fourth floor will house the School of Business Administrations and the fifth floor will provide testing services.
Classes will be scheduled in the new building beginning spring 2013.
According to Brian Stokes, the Senior Director of Campus Administration at Kendall Campus, the burglaries are not expected to delay the project. "The students will be able to enjoy the services the Academic Support Center will offer upon its inauguration."
More News Articles
---