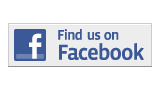 ---
News
Warehouse Sells Furniture and Electronics at Discounted Prices to the Public
By Jonathan Muñoz
Jonathan.munoz004@mymdc.net
Walking through the door at Miami Dade College's Medley warehouse is like walking into your local Best Buy.
Computers, printers, VCR's, desks, chairs, and bookshelves line the walls from top to bottom.
The consolidated warehouse  located at 8643 N.W. 68th Street  is where all the college's outdated and unused furniture and electronics are shipped.
It's also where students, faculty and staff can get used electronics and furniture at  discounted rates.
"The warehouse is really beneficial," said Maria Halloran, the college-wide property manager. "It helps those students that maybe cannot afford a desk or chair."
Prices range from $5 to $10 for a chair, and $15 for a desk. And computers can be had for $75.
Like with anything, there are some stipulations. Students can only buy Mac computers; they can't buy PCs due to copyright issues with the Microsoft software. Employees, however, are allowed to buy PCs with the Microsoft software.
How does the equipment and furniture end up at the warehouse?
When the equipment is deemed too old for use by the College, but still functional—electronic equipment such as computers is usually replaced after about five years when the college receives grants for new equipment.
Miami Dade College staff can request these items—free of charge—to use in their offices on campus. If staff and faculty want to take the items home, they must pay like students.
Beatriz Caceres, 57, an elementary education major and part-time worker at the North Campus Pre-School Lab, is one of those students who has taken advantage of the reduced prices offered at the warehouse.
Caceres said she has bought a lot of furniture including chairs and desks through the warehouse. She calls the opportunity to buy from the warehouse "the best", and "not too costly."
The warehouse does not accept cash. All purchases must be made through the bursar's office at any of the eight MDC campuses.
First, you go to the warehouse and see what you want to buy. Then the warehouse will give you a receipt for the item. You pay at the bursar's office and return to the warehouse with the paid receipt to retrieve the item
Ruben Paz, the warehouse supervisor, described the site as a holding facility before things are thrown away.
But to others like Caceres, it is a place to find a diamond among the battered furniture and dinged up desks. An opportunity, she says, to buy items that might not otherwise fit into budget.
"For someone who can't afford a new computer or a desk," Caceres said."the warehouse is the place to get it."   
Hours of operation at the Medley warehouse are Monday through Friday from 8 a.m. to 4 p.m. For information, call (305) 717-6839.
More News Articles
---