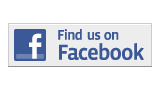 ---
Sports
Finally Getting Her Opportunity
By Jonathan Perez
jonathan.perez019@mymdc.net
Giuliana Ballarin will finally get the chance to play volleyball for Miami Dade College.
Last year, Giuliana was ineligible to play for the Lady Sharks because she didn't receive a high school diploma. Although she couldn't play, Ballarin helped the Lady Sharks by serving as team manager.
As team manager, Giuliana got to travel and practice with the Lady Sharks.
But that won't be the case this year. Ballarin received her GED in February and will now serve as defensive specialist on the team.
"[Ballarin] has a very positive attitude. She never gives up and she did what she was supposed to do to make sure that she would play volleyball this year," head volleyball coach Origenes 'Kiko' Benoit said.
Ballarin's academic trouble began when she moved from Italy when she was 17. An Italian-American, Ballarin was born in the United States and moved to Italy when she was 5-years old. But in 2010, she came back to the U.S. and enrolled at  Miami Killian High School as a senior.
Ballarin and her family moved back to the United States because she wanted to  study and receive a scholarship for volleyball.
Ballarin said that volleyball in Italy was much more competitive than in high school because she played against girls who were much older than her.
"While at Killian, volleyball was pretty easy, because in Italy it was much harder and was more competitive," Ballarin said.
On the court, Ballarin was making a noticeable impression. She totaled 166 kills and 105 digs in her senior season and made The Miami Herald's All-Dade Girls Volleyball Second Team.
"[Ballarin] played every position on the court," Miami Killian coach Clinton Reid said. "She was a dynamic player who we could rely on."
Ballarin was always good when it came to academics in Italy and at Killian, however, since english wasn't her first language, it made it difficult for her to pass the required exams necessary to graduate. She could not pass the English portion of the Florida Comprehensive Assessment Test  (FCAT), and therefore did not receive a high school diploma.
Although Ballarin didn't graduate from high school, she still wanted play collegiate volleyball. Reid recommended Ballarin to Benoit  and the Lady Sharks head coach tried to find a solution.
"[Benoit] helped me a lot. He wanted to find any possibilities so that I can play with the team," Ballarin said.
With the help of Benoit, Bellarin decided to take classes for her GED . Ballarin took different exams, attended different labs, and received her GED in February. Ballarin's english has improved since she returned from Italy, and continues to succeed in academics.
She said she  has taken classes at Miami Dade College and has passed them with A's and B's.
While she was a manager for the team last year, she traveled with the team, recorded their stats, practiced with them, and watched them play against their opponents. She said the experience helped her grow as a player because she was able to observe future teams, and opponents as well.
"I learned a lot last year [being the manager], because I could follow them 24/7", Ballarin said. "I was also able to see other teams play and you learn a lot because you watch a lot.
But Ballarin is glad the wait is finally over.
"To be able to touch the ball, and be on the court for games after so long feels amazing,"Ballarin said.
Along with getting back into the rhythm for playing volleyball, Ballarin will have to make an adjustment the coming year. Ballarin will have to learn to play a different position. While playing at Killian, she was a hitter, but now has to learn the defensive position.
"She has to play defense because of her height, " Benoit said. "It's not a big problem for her because she has played defense before."
Ballarin said  it will be a different transition for her, but knows she will be able to do it because of the support of her teammates.
"My teammates and my coach are helping me with this, I would not be the defensive player that I am now if it weren't for them," Ballarin said.
Ballarin says that she is also excited for this year because she will get the chance to play with her old teammates and the new recruits as well.
"I got really close to them [returning players], and I am really excited to meet the new girls as well," Ballarin said.
More Sports Articles
---