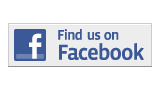 ---
Sports
Lady Sharks Look To Build On Last Year's Success
By Richard Gomez
richard.gomez006@mymdc.net
2012 MDC Womens Volleyball Preview from The Reporter on Vimeo.
Blocks, sets, and spikes will once again take place at Miami Dade College, as a new volleyball season draws closer. The team's coaches and players are already excited about this upcoming season, and are hoping to build on last season's success.
"I feel good about the season. We all worked hard during the off-season," said returning outside hitter Latrice Johnson.
Last season the Lady Sharks won the Southern Conference, the Florida Community College Activities Association State Championship, and finished 11th at the National Junior College Athletic Association National Tournament. They finished with a 24-4 record and went 8-0 in conference play, yet Origenes "Kiko" Benoit, the 12-year head coach of the Lady Sharks, expected more than a "solid season" last year.
Benoit has won four NJCAA National titles since being with the Lady Sharks as an assistant and head coach, and expects that each year should be another opportunity to win it all.
"Last year was a great season, but not what we expected, and this year we want to go all the way and win nationals," Benoit said.
Last season came to an unwanted conclusion after the team's chemistry wasn't reaching its full potential late into the postseason, according to Johnson.
"Last year we lost communication in the end of the season, we weren't talking to each other enough, and we weren't making enough plays," Johnson said.
Like last year's team, this year's squad has international players from the Dominican Republic, Puerto Rico and Venezuela. Some, who haven't been able to play — due to different circumstances such as academic issues. Giuliana Ballarin, a freshman defensive specialist, was sidelined last year due to academic related issues after enrolling from Killian High School.
This year's team will consist of 14 players in total. The six returning players are: right side hitters Adrianna Valiente and Martha Poole, outside hitters  Kayla Dowdell, Latrice Johnson, Vanesa Osorio and setter Suramys Acosta.
The seven freshmen added are: Puerto Rican defensive specialist Stephanie Hernandez, Puerto Rican right side/middle blocker Paola De Ayala, middle blocker  Katie Hogan, Italian defensive specialist  Giuliana Ballarin, Venezuelan middle blocker Daymari Brito, Venezuelan outside hitter Wendy Romero, outside/middle blocker Isis Silverio from the Dominican Republic. Defensive Specialist Alexis Gandon, a transfer from Barry University, is also joining the team.
Coach Benoit believes this year's team can win the national title with the new group of players he has brought in, along with the returning players.
"We have a lot of returning players who have more experience now, and we also have new freshmen coming in who look like solid players," Benoit said.
Fall practice began on Aug. 8 and coach Benoit is looking for players to step up and fill voids created by players who departed.
"I want to see a winning and positive attitude from the players in practice," Benoit said.
The six-time Florida Coach of the Year expects to keep the same philosophy he has had heading into every season, and he expects his players to follow it.
"I just expect personal respect, as well as respect for coaches and teammates," Benoit said. "When wearing a Miami Dade jersey, they are no longer Maria, John, or Jose, we are now Miami Dade, and we have to work together to accomplish our goal."
The first regular season game will played on Sept. 4 against Broward College, at Kendall Campus.
More Sports Articles
---