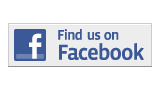 ---
News
ACP Selects The Reporter As Finalist In National Competition
By Staff Reports
Two students who served on  the staff of last year's Reporter have been selected as finalist for 2012 Associated Collegiate Press Awards.
Lazaro Gamio, a 21-year-old Electronic Media Major at New World School of the Arts, was tabbed as a finalist in the Newspaper Page One category; Manny Palou is a finalist in the House Advertisement division.
Winners will be announced in Chicago on November 3.  Palou and Gamio are one of five finalists in their respective categories. The ACP received more than 500 entries for the competition.
"Associated Collegiate Press competitions are the Super Bowl of student journalism," said Gamio who also earned an honorable mention in the ACP Newspaper Page/Spread category. "It's great to make it to the finalists' round, and even if I don't win, it validates how special the work done at The Reporter is."  
For Gamio, the honor is his latest accolade.This summer he interned  at National Geographic as an information graphics intern. 
In January, he participated in the New York Times Student Journalism Institute in Arizona after he was selected during a national search.
During his tenure at The Reporter, Gamio won seven design awards from the Florida College System Activities Association. He is responsible for creating The Reporter's entire design style during its infancy in October of 2010.
 
Today, Gamio is a freelance designer and a part-time online producer for The Miami Herald.
Palou, 21, was a designer for The Reporter during his tenure with the paper. In addition, he also created illustrations and made house advertisements.
Last October, Palou won a first place award in Advertising Design from the Florida College System Activities Association. 
"The Reporter's strict devotion to quality and creativity allowed me to make some of my best work with them," Palou said.
 
Also earning honorable mention from the ACP was Donnalyn Anthony, a photographer with The Reporter, in the feature photo category.
More News Articles
---