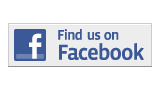 ---
News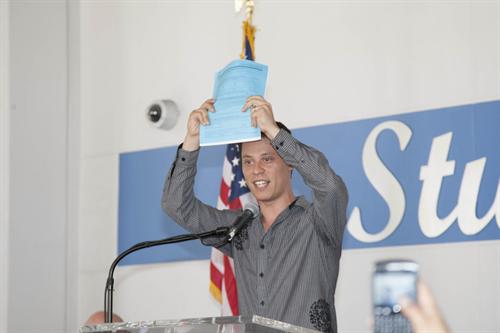 Deferred Action Application Workshops Now Available At MDC
By Karina Castrillo
Karina.Castrillo003@mymdc.net
Miami Dade College in partnership with Americans for Immigrant Justice will be holding deferred action application workshops at North, Kendall and Wolfson campus on Sept 18, 19 and 20.
Americans for Immigrant Justice, a non-profit law firm that gives free legal services to immigrant clients, will bring pro bono lawyers to the workshops for legal advice.
According to Rolando Montoya, the college provost, an estimated 578 undocumented students are currently enrolled in MDC.
"We're just trying to help as many students as we can," says Cheryl Little Co-Founder and Executive Director of AIJ.
The opportunity for deferred action, a policy that grants eligible undocumented immigrants the temporary right to obtain a work permit and license, has incited crowds of students to quickly put together stacks of documents from birth certificates to transcripts in an effort to submit their request promptly.
"Most of the application is easy to fill out, but then you get those two questions that people don't know how to answer and they have to start the process all over again if they get it wrong," said Julio Calderon, Wolfson Campus president for Students Working for Equal Rights, who has been assisting at deferred action application clinics in Homestead and Florida International University.
The form along with a $465 fee has to be resubmitted if the application is filled out incorrectly;  workshops can help prevent students from making errors on their forms and guide them to apply successfully.
At the workshops each student will be handed a hard copy of the application and will be shown a step-by-step PowerPoint tutorial.
"We're basically going to walk the students through the application forms and answer questions with the help of attorneys," said Victoria Hernandez Director of Governmental Affairs at MDC, "S.W.E.R. volunteers will be available as well."
During the two to three hour workshops AIJ lawyers dedicated to improving immigration policies will be available  to aid students with any inquiries they may have regarding the questions on the forms.
The workshops are designed to provide assistance with preparing the application; it does not provide services to submit the applications.
Application workshops are open to the public. It is advised to reserve seating before attending the event.
 
 
Dates and Locations of Workshops:
Tuesday Sept. 18 North Campus
11380 NW 27th Ave.
Miami, Florida 33167
RSVP; (305) 237-1053
 11 a.m. M.J. Taylor Lounge
Student Life Building, Room 4207
 
Wednesday Sept. 19 Kendall Campus
11011 SW 104th St.
Miami, Florida 33176
RSVP: (305) 237-2301
 2 p.m. Room 6120
Building 6
 
Thursday Sept. 20 Wolfson Campus
300 NE 2nd Ave.
Miami, Florida 33132
RSVP: (305) 237-3007
2 p.m. Room 1164
Building 1

More News Articles
---