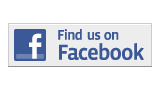 ---
News
Kendall Campus SGA President Resigns
By Gregory Castillo
Gregory.Castillo001@mymdc.net
Four months after a controversial election, Kendall Campus Student Government Association president Daniel Miguel has resigned.
Miguel, 19, officially turned in his letter of resignation on August 20, according to Leslie Wilson the student life director at Kendall Campus. He cited no specific reason for leaving.
Miguel, who served as Kendall Campus SGA president during the summer, could not be reached for comment.
"Thank you for the opportunities for professional and personal development during the past year," Miguel said in his letter of resignation addressed to Wilson. "I have enjoyed serving as president and appreciate the support that was provided for me in this decision. If I can be of any help during this transition, please let me know."
Catalina Cisternas, who was elected as SGA vice president back in April, will replace Miguel. She was appointed president on August 20 per rules in the SGA constitution.
Cisternas, a 19-year-old psychology major, served as the Kendall Campus SGA director of internal affairs last year.
"Danny and I have kept in touch," Cisternas said. "He has made sure to ease my way into the presidency. He's given me great tips."
Cisternas said she hopes to forge strong ties with the student body at Kendall Campus.
"I'm always at Dade," Cisternas said, "always at the SGA office. I want to be the approachable person you can come up to and voice your concerns to."
Miguel's sudden departure comes months after he was elected Kendall Campus SGA president twice. First during an election that took place April 9 through 11 than during a special election on April 18 after Miguel's opponent Marisol Capellan alleged that he "campaigned around restricted areas, started his campaign ahead of scheduled time, posted campaign material in Student Life areas and used sound systems outside the allowed time frames."
Capellan also accused Miguel of campaigning at the Koffee  House, on Facebook and went "computer by computer in the computer courtyard" on election day, according to the complaint.
At the time, Veronica Owles, the dean of students at Kendall Campus told The Reporter that she she did not believe foul play was involved. She said she believed that rules were violated because they were unclear to both candidates and a reelection was "the fairest way to resolve the issues that were brought forth."
Wilson said she is confident that despite the change of leadership the organization is in good hands.
"Catalina has been a very involved member of SGA and was very influential in working with student organizations across programs," Wilson said. "She's very well known and well liked; she'll do a phenomenal job."
More News Articles
---