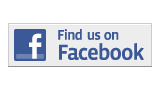 ---
Arts and Entertainment
BBQ Good Enough For The Pros
By Gregory Castillo
Gregory.Castillo001@mymdc.net
Armed with four barrel smokers and a lot of soul, Mama Lucy's All Pro Ribs is a staple for homestyle comfort-food less than five minutes away from the North Campus.
The restaurant, on the NorthWest corner of 119th and N.W. 22 Ave., features a menu that includes their famous ribs, fried fish, conch fritters and more. A multitude of side dishes including candied yams, macaroni and cheese, collards greens and potato salad add variety to compliment any meal.
This place probably isn't somewhere you'd take a first date; the walls are covered in autographed sports memorabilia, a few tables and two televisions round out the entire dine-in experience.
A dinner combo featuring an entree, two sides, your choice of rice, and a cornbread muffin will run you between $9-$13, giving you a lot of bang for your buck. It's easily a sharable meal for two people or one very hungry adult.
The highlight of my Mama Lucy's experience was, as you might expect, the ribs. Smoked for hours outside and heavily doused with a sweet and spicy barbeque sauce, these fall-off-the-bone ribs will have you wishing you'd ordered the half rack for yourself. The conch fritters were decent, a bit chewy and a bit lackluster for a place that claims to specialize in seafood.
Side dishes were almost all solid, the potato salad rises above the rest with a few others (mac & cheese, candied yams) falling a bit short in execution. 
Overall, Mama Lucy's doesn't try to be anything it isn't, while excelling at exactly you'd expect it to; great ribs at a good price that'll have you coming back for more.
Mama Lucy's All Pro Ribs
2201 N.W. 119th St.
Miami, FL 33167
More Arts and Entertainment Articles
---