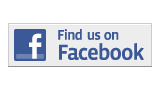 ---
Arts and Entertainment
It's Déjà Vu All Over Again With Timecrimes
By Stalin Vasquez
stalin.vasquez001@mymdc.net
Talk about Déjà vu! Like a horror version of 1993's Groundhog Day or an adult version of 1985's Back To The Future, 2007's Timecrimes tells the story of a man stuck in a time loop after accidentally entering an experimental time travel machine.
The Blair Witch Project (if any of you remember) showed that relying heavily in ingenious film editing and camera placement can make a student film into a worldwide phenomenon. It's just incredible what you can do when you have a great screenplay and great talent because what Timecrimes lacks in production value it more than makes up for in originality. Even though it is a science-fiction film, there are no special effects at all. Everything is worked out with camera movements, editing and most of the times is what you can't see that draws us to the plot rather than the use of CGI.
Hector (Karra Elejalde), a middle-aged man, has just moved to a new house in the countryside somewhere in Spain. When his wife goes shopping, Hector notices a beautiful young woman getting undressed in the woods behind his home. When he goes to investigate on the girl he is assaulted by a man in a long coat who has his whole head wrapped in bandages soaked in what looks like dried blood.
As he is running away from this mysterious figure, Hector desperately runs into a scientific facility, entering a special chamber that has a huge cylindrical machine in the center. He then meets a scientist (played by Nacho Vigalondo, who is also the director of the film) who advises Hector to hide in the machine or the man in bandages might kill him; Hector obliges.
For what seems like mere seconds, the machine closes and opens up again. Hector now comes out to a whole series of events that will happen over and over again, forcing him to try different approaches to rectify the errors that he makes each time he goes back in the machine in an attempt to get back to the present.
You might need multiple viewings to understand how all the pieces of Timecrimes come together, but I'm pretty sure you'll enjoy connecting the dots.
Timecrimes—2007—Rated R—written & directed by Nacho Vigalondo—starring Karra Elejalde, Candela Fernández and Bárbara Goenaga—92 minutes
More Arts and Entertainment Articles
---