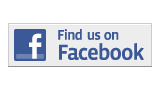 ---
Arts and Entertainment
Looper Is A Grand Sci-Fi Thriller
By Kai Sacco
kai.sacco001@mymdc.net
To say that Looper is merely 'anticipated' is an understatement. It's highly anticipated, topping the lists of many critics—including myself—and a big reason for the buzz is writer and director Rian Johnson.
The clever filmmaker made a splash back in 2005 with his noir throwback Brick, set against the backdrop of a modern-day high-school. It put him on the map as a serious talent and helped Joseph Gordon-Levitt shed his 3rd Rock from the Sun child-star persona. Both are well known in the film community these days, but with Looper, they've gravitated toward a certain level of prestige that many have tried unsuccessfully to reach.
A widespread problem among many futuristic thrillers is that they favor big action set pieces and razzle-dazzle special effects over story and character. There are so many endless possibilities when fabricating a universe, that things can get a little bit disjointed, especially when you have the aid of a hundred million dollar budget. Len Wiseman's Total Recall remake serves as a perfect example, where any semblance of a plot was sidetracked so we could watch Colin Farrell being chased for two hours in hover cars in CGI cities. Forgivingly so, Looper is not that movie.
Rian Johnson paints a painfully bleak and realistic picture of what our world could turn out to be if the economic and political structure ever imploded. 2044 is the year. The streets of the present society are run by gangsters and littered with the homeless and less fortunate. Survival of the fittest has become a literal way of life with people getting killed on the drop of a dime just trying to make ends meet. In one telling scene, a teenager steals the backpack of a thought-to-be unsuspecting man, only to be blasted apart by a shotgun without a moment's notice.
The hardboiled wise guys at the top of the food chain are the 'Loopers,' a unique brand of assassins whose targets are sent to them from the future to be executed (we are told that in the future, bodies are nearly impossible to completely dispose of, which is why they are sent back in time some thirty years).
Loopers live the lives most are killing themselves over for in the slums. They're respected, financially stable, can get any girl they want, party hard and kick back drugs without a worry in the world. And yet, nobody has the slightest clue as to what their job entails. You see, time travel is already invented in the future, but not in the present.
Also in the higher echelon are the Gat Men—essentially the henchmen of the Looper organization. Gat Men carry around elegant, polished revolvers, while a Looper's weapon of choice is a blunderbuss—an ugly, cylindrical shaped piece that resembles a cattle gun.
Sporting a crooked smile, one of the Gat Men attempts to demean Joe (Joseph Gordon-Levitt) when he says, "You know why they call them blunderbusses right? 'Cause it's impossible to hit anything over ten yards". Something tells me Anton Chigurh would be just fine with the cattle gun look-alike.
In the world of time-travel assassination, there is term called 'closing your loop.' It reads that the time will come where you will inevitably have to kill your future self in order for the Looper organization to remain nonexistent. The complexities of this are explained at length in the movie—even though some of it may not add up completely.
Gordon-Levitt's character, Joe, fails to close his own loop—played by Bruce Willis—and goes on the run from the powerful organization. He spends most of his time playing detective in figuring out why his future self was zapped back in time uncuffed and unmasked.
One of the more interesting aspects of Looper is what the makeup team did to make Joseph Gordon-Levitt look like a younger Bruce Willis. As Gordon-Levitt pointed out at Comic Con this past July, "we [Bruce Willis and himself] look nothing alike".
In order to achieve a somewhat analogous appearance, the specialists took Willis' key features, created prosthetics for them, and applied them to Gordon-Levitt's face. The end result looks surprisingly natural and not as distracting as one would think.
Gordon-Levitt is outstanding as the lead. He captures all of Willis' facial emotions and body movements in an almost eerie fashion. His tone is calm and collected; a smooth talker; rarely ever raising his voice. The movie heavily relies on his character to work, and he sells it without flinching.
Emily Blunt is also pretty great as a farm girl named Sara. I can't get into her character without spoiling the movie, but I will say that she and her son Cid (Pierce Gagnon) add an extra level of depth to the story that surprisingly hasn't been ruined in any of the previews.
What I love about Johnson's films is that he populates his worlds with characters that don't really belong in the era they're living in. Gordon-Levitt's Joe is an ideal example of how little character details can do so much to elevate a movie. He fancies himself as some sort of gumshoe from the 40s, complete with a cigarette in his mouth and tough guy machoism. Abe (Jeff Daniels), the man who runs the Loopers, tells Joe that, "the people you copy in the movies, dress like people in other movies."
Despite these people having a certain retro air to them, the world that they call home bears a striking resemblance to the one we currently live in. Corn and wheat fields line the outer lands of the city, cars are still the main method of transportation, and fashion is fairly normal. It's not overly futuristic, but enough for you to get a sense that this is a different time. There are hover motorcycles, cell phones that are no bigger than the complimentary chocolates you would find at a hotel, and liquid drugs that are administered via an eye-drop, but it all feels pretty grounded. Johnson knows that showing off too much will only distract from the story.
When it comes down to it, Looper is just an extremely ambitious and mostly successful science-fiction thriller that will likely not be forgotten anytime soon. It's a big achievement for Rian Johnson and for all parties involved and I can't help but play with the idea that the Academy could possibly nominate this for Best Original Screenplay. It certainly deserves it. Films like this are rare, so it's best to support them while they are here. It goes without saying that this is one of the very best films of the year and should be seen immediately.
Cast & Credits
Joseph Gordon-Levitt – Joe (Age 25)
Bruce Willis – Joe (Age 55)
Emily Blunt – Sara
Jeff Daniels – Abe
Noah Segan – Kid Blue
Pierce Gagnon – Cid
Paul Dano – Seth
Piper Perabo – Suzie
Garret Dillahunt – Jesse
Qing Xu – Joe's Wife
Written & Directed by Rian Johnson
Runtime: 118 minutes
Release Date: Sept. 28
Rated R (strong violence, language, some sexuality/nudity and drug content)
3 1/2 stars out of 4
More Arts and Entertainment Articles
---